Oklahoma Sooners
Watch: Jackson Nicklaus' Grand Slam Gives Oklahoma 12-3 Lead vs. Texas A&M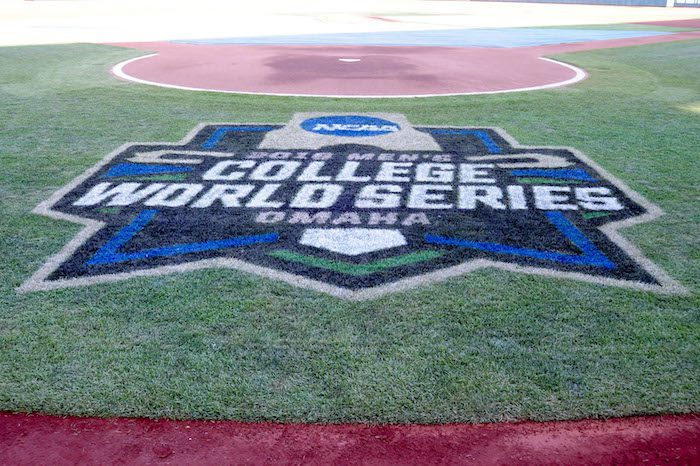 The Oklahoma baseball team is back in Omaha for the Men's College World Series for the first time since 2010, and boy have they gotten off to a hot start against future SEC rival Texas A&M.
In the second inning, the Sooners put up seven runs to build an 8-0 lead on the Aggies, the most runs scored in an inning for Oklahoma in the MCWS in school history.
A&M managed to battle back a bit, putting up three runs in the third inning, leaving them a five-run deficit to dig out of.
Then, in the fourth, Oklahoma's offense struck again, as it has all postseason. Jackson Nicklaus took at swing at the first pitch he saw in the at-bat and launched it deep into the Omaha sky for a grand slam.
The four-run shot gave Oklahoma a 12-3 lead on Texas A&M and showed that this Oklahoma offense is still white-hot, even in Omaha.
The Sooners 12 runs is the most they have scored in a MCWS game since 1994, which happens to be the last time that Oklahoma won the whole thing. We're still a long way from that, but OU looks as good as anyone in the field right now.