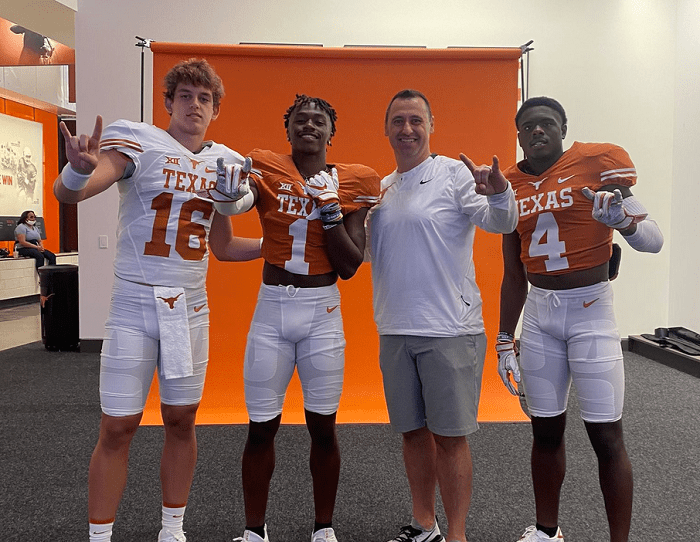 The Texas Longhorns have been in the thick of the battle for Arch Manning for a long time now and his recruitment is starting to creep closer to an end as the the NFL legacy has said numerous times that he wants his decision made before he starts his senior season at Isidore Newman High School.
This past weekend, Manning took his fourth visit to Austin and from the sound of it, everything went well. Texas is certainly still in the race, but Georgia has seemingly made things much more interesting than they were a month ago, so much so that this race is probably to close to call right now.
Both sides seemingly feel good about their chances, but in the end, Manning has kept his cool and played things close to his chest, as he has throughout this process. No timetable has been given for Arch's decision, other than his wishes to be done before the 2022 season starts, but that doesn't mean an announcement will be made by then.
One interesting note that came out of this weekend, which was reported by Hudson Standish of 247Sports (VIP Content), was that Arch Manning and Quinn Ewers spent a large portion of the weekend together, which is interesting considering that both players have experienced what it's like to be the No. 1 overall player in a recruiting class and being called by nearly every school in the country.
Nonetheless, it appears that Manning will make his decision when he is good and ready, leaving the recruiting world of college football on pins and needles for the time being.