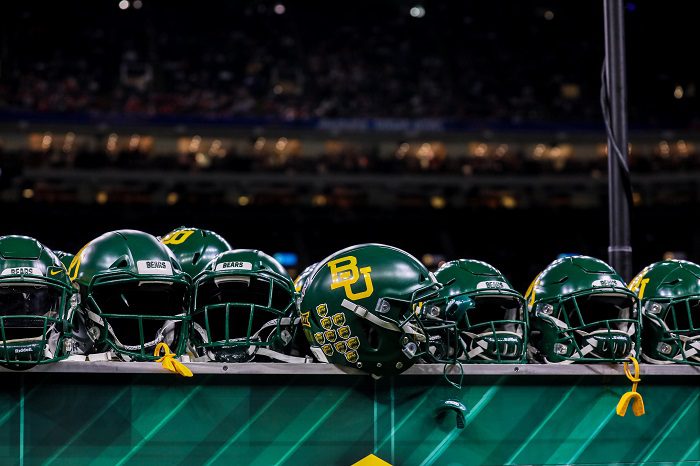 The Baylor Bears kept their momentum on the recruiting trail rolling on Monday as they gained a commitment from Bryson Washington, a three-star running back in the class of 2023 that was committed to SMU until he made the decision to flip.
Washington, a product of Franklin, Texas, is listed as 5-11, 197 pounds, and is a Top 100 player in the state of Texas according to 247Sports.
Washington chose to flip to Baylor, doing so via Twitter, and picked the Bears over several other offers including Arkansas, Houston, Texas Tech, TCU, and Iowa State among others.
The Bears also picked up another in-state three-star prospect on Monday in defensive lineman Jaren Woods. Listed at 6-4, 265 pounds, Woods is just outside the Top 50 DL in the country for the 2023 cycle. The La Grange, Texas, product caught the eye of 247Sports' recruiting analyst Gabe Brooks, who had this to say about Woods.
"Looks tall and long with monstrous bulking capacity. Wears current mass well and should easily add more bulk in college. Has the look of an offensive tackle but signs point to long-term D-line projection…
"Big body who looks to be quite a piece of clay to be molded at the next level. Physical characteristics and athletic profile project to the Power Five level with ample long-term developmental upside."
Woods is a big get for the Bears, with NFL potential written all over him. That is why teams like Texas, Auburn, TCU, Texas Tech, and Houston all had offers in for Woods, but the Bears won in the end.
BU now has 14 commitments in the 2023 class, which is currently ranked 13th in the country and second in the Big 12.