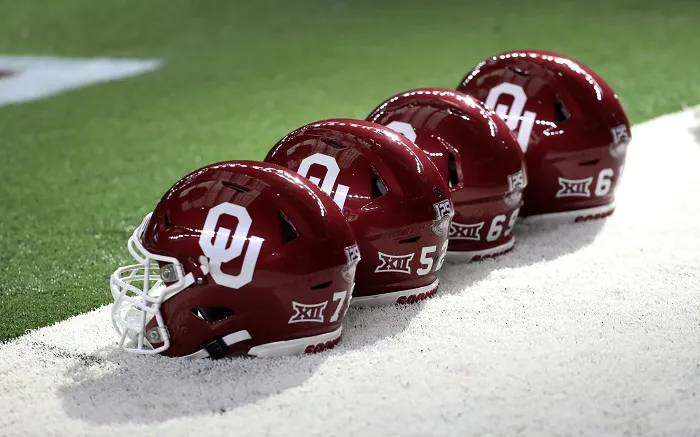 Special teams are the third unit of college football that doesn't receive much attention compared to the offense and defense. The Oklahoma Sooners hope that new special teams coordinator Jay Nunez will turn the special teams into an elite unit that will gain notice. The Alva, Oklahoma native will oversee the Sooners' special teams unit in an off-the-field position. Nunez has been in charge of special teams for Eastern Michigan for the last five seasons. The Eagles were not elite in kickoff and punt returns. Their best year was a No. 96 ranking in kickoff returns in 2018; No. 21 in punt returns a year later.
ECU's punting unit was more dynamic. The Eagles have ranked in the top 30 every year since Nunez's second year in 2018. EMU limited foes to an average of 0.75 yards (sixth nationally) on punt return coverage and 18.0 kickoff return yards (23rd) allowed in 2020—the best year under Nunez's tutelage. In 2018, EMU ranked second in punts downed inside the 5-yard line, fourth in kicks downed inside the 10, and 23rd in punts downed inside the 20. Jake Julien, ECU's punter, averaged 44 yards per boot during his four-year career. Last year, he ranked 17th with an average of 45.9.
The Sooners have a star punter, although he did not rank among the nation's best. Why? Because he didn't meet the minimum average punts (3.6 per game) to make the national list. Michael Turk, a 2021 transfer from Arizona State, punted only 35 times last year (2.7 kicks per game.) Turk averaged 51.17 yards per boot a year ago, only behind San Diego State's Matt Araiza (51.19 average). An All-Big 12 first-teamer in 2021, Turk had 20 punts of at least 50 yards, and eight traveled 60-plus. He had one boot of 85 yards against Texas. Sixteen of Turk's kicks last year were downed inside the 20.
The Sooners will be seeking a new placekicker to replace Gabe Brkic, who left a year early for the NFL. Josh Plaster, another Sun Devil transfer and redshirt junior will battle it out with freshman Gavin Marshall. Plaster made three PATs in the Red/White Game and punted an average of 46.6 yards per kick. Marshall, a 5-star product of Frisco, Texas, connected on 2 PATs and made the only field goal attempted, nailing a 21-yarder in the R/W Game. Zach Schmit, a redshirt sophomore, also is on the roster but did not play in the R/W Game; however, he made one field goal (46-yarder) in 2021 and was 4 for 4 on PATs. He also kicked off five times a year ago.
Return Game a Weakness in the Past
Oklahoma hasn't had a kickoff or punt returned for a touchdown in six years. That's when Joe Mixon returned a kickoff 97 yards against Ohio State, and five games later, Dede Westbrook returned a punt for 71 yards against Kansas. Kickoff and punt returns ranked 13th and 19th in 2020—the best production since the return units were ranked in the top 10 nationally in 2009.
Eric Gray, Marvin Mims, and Marcus Major appear to be the odds-on favorites to return kickoffs this year since all three have experience in the past. Mario Williams had the most returns in 2020 but defected Norman to join Lincoln Riley at USC. Mims was the primary punt return specialist last year with a 6.9-yard average. The Sooners ranked 85th (20.3 average) in kickoff returns and 99th (5.75 average) in punt returns.
OU should be in good hands with the return of super senior Kasey Kelleher as the long snapper for punts and place kicks. He has served the position in every game of the last four years. Turk appears to be the favorite holder for the placekicking team. He served as a backup in 2021.