Big 12 News
Texas Baseball Parts Ways with Pitching Coach Sean Allen: Report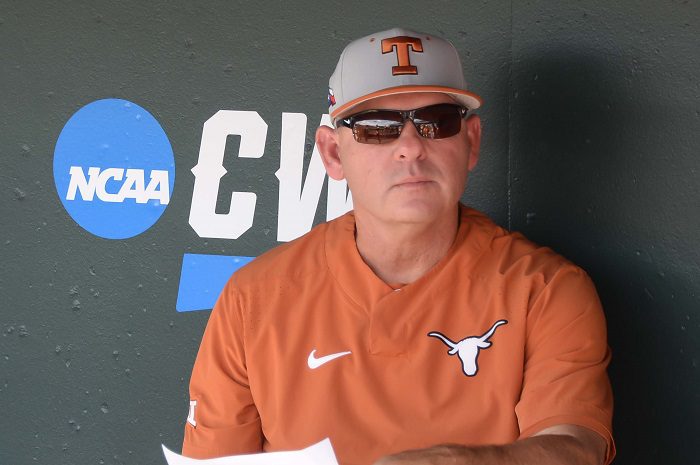 After being eliminated from the College World Series this past weekend, changes are coming to Texas baseball.
According to a report by D1 Baseball's Kendall Rogers, head coach David Pierce is parting ways with Texas pitching coach Sean Allen.
Rogers called it a "bizarre move" citing the following stats, "Allen's pitching staff ranked 26th (4.22) nationally in ERA and led the Big 12 in ERA this spring. He was the D1 Baseball Assistant of the Year in 2021 as well."
Texas was sent home from the College World Series following a 10-2 loss to Texas A&M in Sunday's elimination game. Allen had spent time with Coach Pierce for over a decade at Sam Houston State, Tulane and Texas.
While Texas was a team considered a favorite to win a National Championship this season, Texas did suffer a major loss earlier in the season when sophomore right-handed pitcher and Sunday starter Tanner Witt underwent season-ending Tommy John surgery.
All in all, it feels like Allen was made a scape goat for a Texas baseball season that did not live up to expectations.