Big 12 News
Big 12 Names Sprouts Farmers Market Official Grocer of Conference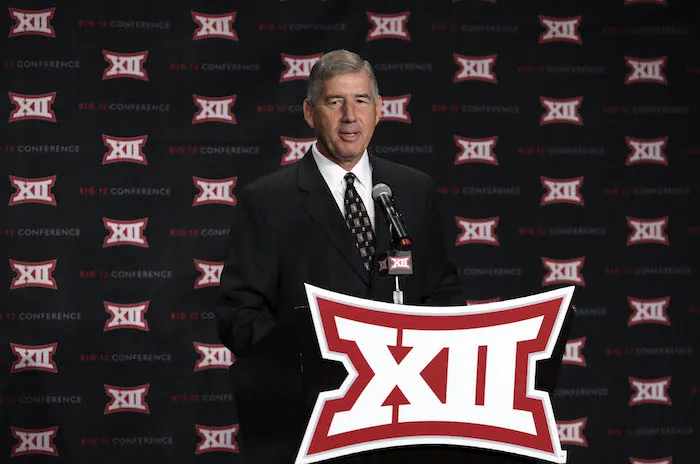 The Big 12 conference has announced a multi-year partnership with Sprouts Farmers Market, making it the "Official Grocer of the Big 12" and the title sponsor of the Big 12 Women's Soccer Championship.
More commonly known as simply Sprouts, the grocery chain is one of the largest and fastest growing specialty retailers of fresh, natural, and organic food in the United States.
Along with sponsoring the Big 12 Women's Soccer Championship, Sprouts will also be the presenting sponsor of a new Women's Basketball Show on Big 12 Now on ESPN+, according to a Big 12 press release.
"We're proud to welcome Sprouts to our Corporate Partner program, and appreciate their investment in promoting women's athletics," said Big 12 Commissioner Bob Bowlsby. "There's tremendous value and visibility through our women's sports portfolio. The addition of a brand like Sprouts, which is committed to the continued growth of women's athletics, aligns with the vision of our member institutions."
Big 12 Sports Properties is the Learfield team that is responsible for handling the sponsorship rights of the Big 12 and secured this new partnership with Sprouts.
Big 12 Sports Properties was also responsible for securing a partnership with Old Trapper last month, making it the "Official Jerky of the Big 12."