Big 12 News
Kansas Announces NIL Partnership with Altius Sports Partners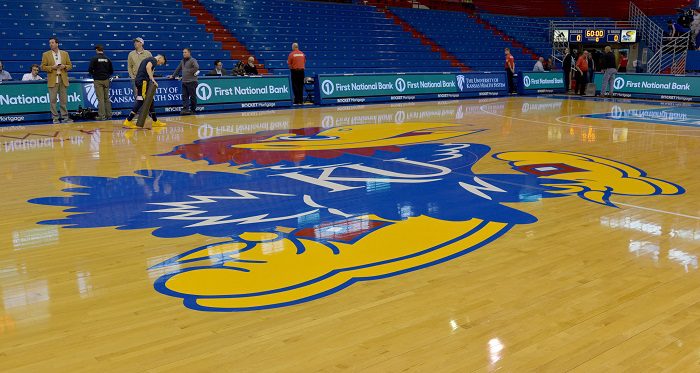 The Kansas Jayhawks' athletic department has announced a partnership with Altius Sports Partners for its name, image, and likeness initiatives, according to Kansas athletic director Travis Goff.
Altuis (ASP) will serve as a consultant to help guide KU's student-athletes through name, image, and likeness and everything it entails.
According to the Altius release, "the partnership is designed to maintain (KU's) position on the cutting edge in the changing collegiate environment. The Altius Sports team will provide coaches and staff with educational workshops and resources targeting areas such as group licensing, managing external partnerships, and recruiting. Altius Sports will also assist in identifying and advising on strategies to support and empower the program's student-athletes across varsity sports."
Along with the partnership with ASP, Kansas will also hire a full-time Director of NIL Services, who will oversee all operations involving NIL in and around Lawrence.
"Throughout the first year of name, image and likeness, our goal has been to build a foundation based upon education and personal brand development so that our student-athletes are best positioned to navigate the uncharted waters of NIL," said Goff. "Our partnership with Altius Sports provides impactful tools as we strategically move into the second phase of our NIL program, in concert with our new Director of NIL Services role and our Jayhawks Ascend program."
As name, image, and likeness becomes more and more a part of college athletics, universities continue to adapt and include programs within there athletic departments to fund the new source of income for student athletes and Kansas is the latest in a long line to do so.