Oklahoma Sooners
Oklahoma vs. Notre Dame Baseball Beats MLB Sunday Night Baseball in Viewership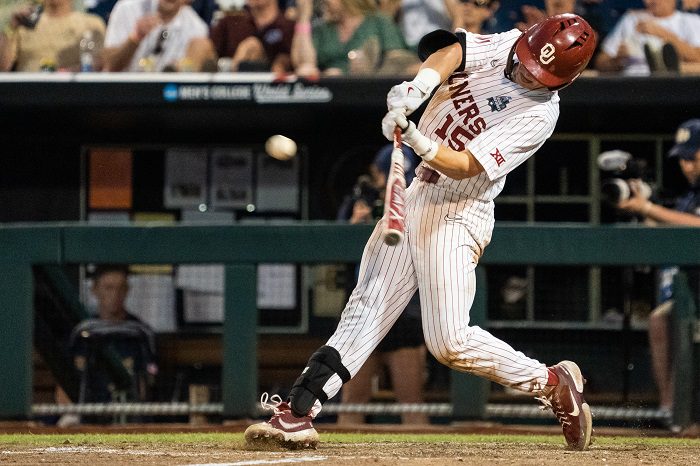 The Men's College World Series has been wildly entertaining this season, as the majority of teams that have had success have been unseeded teams, as was shown in the field of eight that made it to Omaha.
No. 2 Stanford, No. 5 Texas A&M, No. 9 Texas and No. 14 Auburn were the only seeded teams to make it to the MCWS, with Oklahoma, Notre Dame, Ole Miss, and Arkansas all being unseeded teams to run a gauntlet and make it through.
On Sunday, two of those teams met up with a spot in the national semifinals on the line as Oklahoma defeated Notre Dame 6-2 to move themselves squarely into position to make their first finals appearance since 1994. Everyone loves an underdog story, and that's probably why so many tuned in to see the Irish and the Sooners do battle.
In fact, the matchup drew more people that MLB's Sunday Night Baseball, according to @SportsTVRatings.
As the account pointed out after this tweet, the only thing that kept these two ratings close was likely the fact that Sunday Night Baseball aired on ESPN while the MCWS was on ESPN2.
The Sooners will be back in action on Wednesday night, where they will face the winner of Notre Dame and Texas A&M.