Big 12 News
BYU's 2023 Football Schedule to Feature Nine Big 12 Games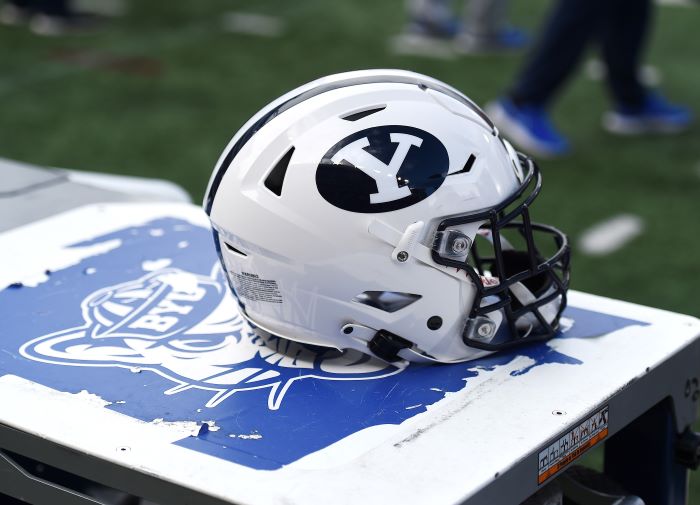 BYU, along with three former American Athletic Conference programs, will be joining the Big 12 in 2023, marking a new era in the conference's history and the first time ever that it will have 14 members.
With the major changes to the college football landscape, many questions have risen, including what the schedule will look like come next year. For they Cougars, that question has been answered by athletic director Tom Holmoe.
According to a tweet from Greg Wrubell, the voice of BYU athletics, Holmoe has announced that BYU's 2023 football schedule will feature nine Big 12 games and three nonconference opponents.
Before coming to the Big 12, BYU played teams from across the country and was set to play teams like Tennessee, UCF (still a possibility in Big 12 play), USC, and Arkansas in 2023.
Now, their entire scheduling model has changed and several of their opponents have been taken off the slate. Their road game at Arkansas and home game against Southern Utah are still on the schedule, but Holmoe sounds like he has already found their third nonconference opponent.
While it has yet to be confirmed, the third opponent will likely come from the Group of Five ranks, as they are already set to play one Power Five opponent and an FCS opponent.