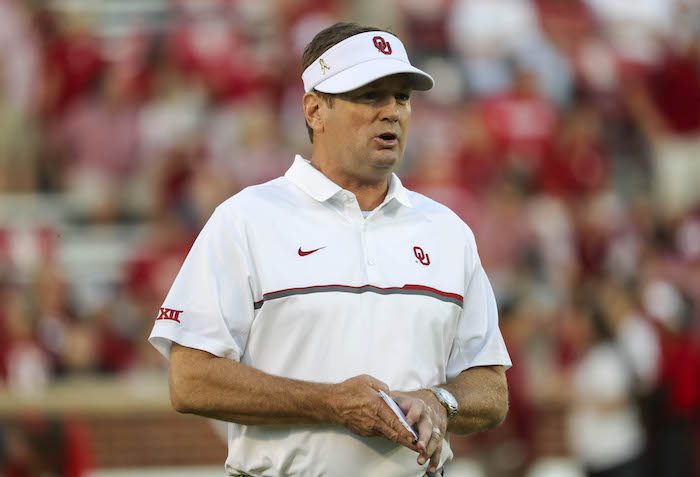 The Oklahoma Sooners have become something of a Cinderella story in the College World Series as they have put themselves in good position to make the Championship series this weekend, needing just one win against Texas A&M in the two days to get there.
Well, as with most Cinderella stories, the sports world has taken notice as the Sooners have made headlines for their run.
Former Oklahoma head coach and legend Bob Stoops has been watching, but it wasn't after he saw a headline about Skip Johnson's squad. No, Stoops has been watching the whole time and says that he hasn't missed a pitch along the way.
Stoops is a regular guest on KREF radio in Oklahoma and talked about what he has seen on the diamond from Oklahoma in Omaha.
Since making it to Omaha, the Sooners have taken down No. 5 Texas A&M 13-8 and then Notre Dame 6-2 in route to a 2-0 start. The Irish were responsible for eliminating No. 1 overall seed Tennessee, whom many say had the best season ever in college baseball.
Now, Just A&M stands in the way of Oklahoma making its way back to the Championship series for the first time since 1994.