featured
Texas Lands 2023 Five-Star QB Arch Manning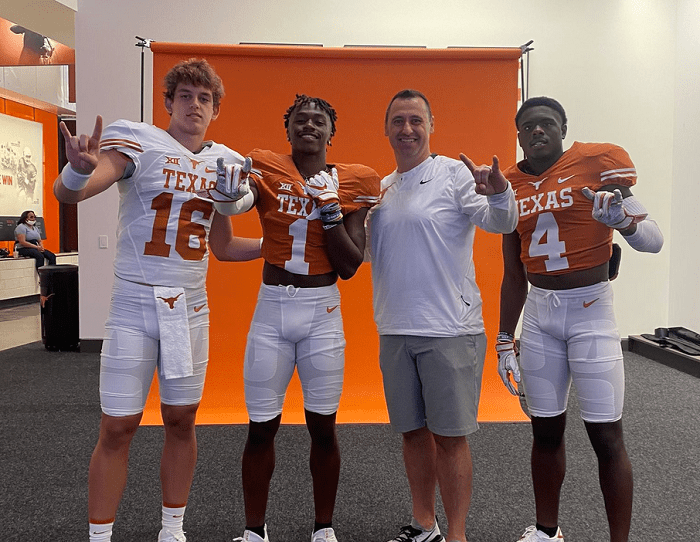 The race for 2023 five-star quarterback Arch Manning has reached an end as the Texas Longhorns have emerged the victor for the No. 1 overall player in the 2023 recruiting class.
Listed at 6-4, 218 pounds, Arch is set to begin his senior year at Isidore Newman High School in New Orleans, Lousiana, and was clear about wanting his recruitment to be done ahead of his final high school season.
Manning's old school approach to his recruitment left many coaching staffs, fan bases, and beat writers in the dark about where he would end up, or even when his announcement would be made, but Manning took Twitter, and the recruiting world for that matter, by storm on Thursday by dropping his announcement just before noon CT.
It was surely a conversation that Sarkisian has molded some big-name quarterbacks over the years like Tua Tagovailoa, Mac Jones and Matt Leinart, and now he will have perhaps his most talented canvas to work with in his time as a quarterbacks coach.
This is a major victory for Steve Sarkisian's staff and guarantees that the Longhorns will have the best quarterback room in America in 2023, with Manning and former No. 1 overall recruit Quinn Ewers already in the fold. On top of that, the Longhorns landed Maalik Murphy, a four-star recruit in the Class of 2022, and Hudson Card, who was ESPN's No. 2 quarterback recruit in the Class of 2020.
Texas fans rejoice, as it appears that quarterback play will not be an issue in Austin for the forseeable future.