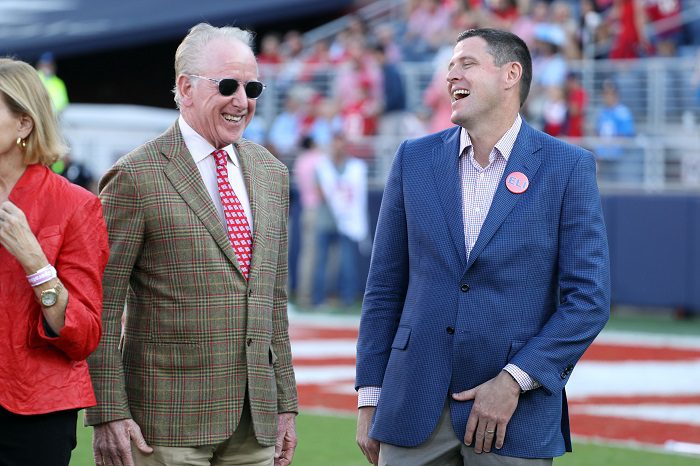 On Thursday, five-star quarterback and No. 1 overall recruit Arch Manning shocked the recruiting world by choosing the Texas Longhorns without any hint of a decision date or indication of an oncoming announcement.
No, instead we got an all-of-a-sudden Twitter post and in typical Manning fashion, a simple sentence that read "Committed to the University of Texas. #HookEm."
His post went viral on Twitter, receiving 217K likes to this point and reaching nearly every eye in the sports world in a matter of hours.
Arch's grandfather Archie, a former NFL star for the New Orleans Saints, took a bit of time yesterday to talk about his grandson's commitment.
"We're blessed," Archie said of his family. "Arch and his brother and sister, Cooper and Ellen (Arch's parents) have done a great job with them. They are fun grandchildren to have."
Archie then spoke about Heid Manning, Arch's younger brother who plays along the offensive line and tagged along with Arch on his recruiting visits.
"You know, Heid is an offensive guard and he went on all these visits (with Arch), and Heid committed to every school. Arch just committed to one, but Heid committed to every school."
It appears that Archie Manning is enjoying the life of being a grandfather, while another Manning legend also had a bit to say about his nephew's decision. Eli Manning, Arch's uncle expressed his excitement to go and watch Arch play in Austin.