Big 12 News
Big 12 to Hire Roc Nation's Brett Yormark as Next Commissioner: Report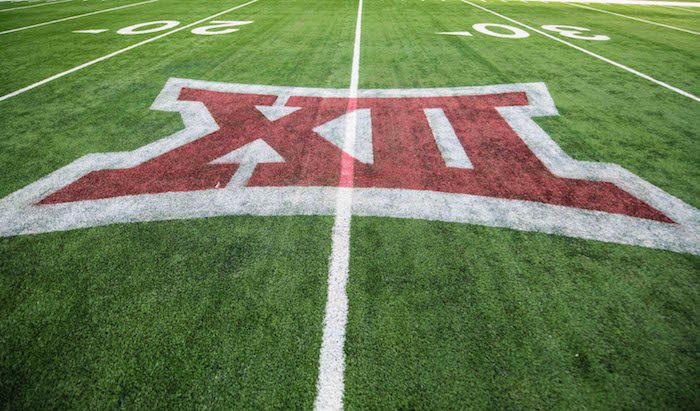 The Big 12 is reportedly zeroing in on its next commissioner.
According to Sports Illustrated's Ross Dellenger, the conference is finalizing a deal with Brett Yormark to be the next conference comissioner for the Big 12.
Yormark is currently the COO of Jay-Z's Roc Nation, where he has spent the last three years as the co-CEO with his twin brother. As Sports Illustrated notes, his role includes working with artists, athletes, leagues, teams and brands and oversees sponsorship, licensing, content partnerships and brand strategy.
In the ever-changing landscape of college athletics with Name, Image and Likeness at the forefront, the Big 12 appears to have prioritizing a different set of skills and relationships over the traditional college route.
The Big 12 is in many ways following the Pac-12 in an outside-the-box hire for its new commissioner. Last year, the Pac-12 hired George Kliavkoff, an MGM Resorts sports and entertainment executive. And even the Kliavkoff hire followed a trend after the Big Ten went with Kevin Warren, a former Minnesota Vikings executive, to be its next commissioner one year prior.
Prior to his time with Roc Nation, Yormark spent 14 years working with the Brooklyn Nets and Brooklyn Sports and Entertainment Group. He was seen as a key reason for the team leaving New Jersey for Brooklyn.
Yormark will replace Bob Bowlsby, who announced earlier this year he would be stepping away as commissioner sometime in 2022. Bowlsby helped stabilize the Big 12 after the last round of relaignment in 2012 and recently oversaw the league as it lost Oklahoma and Texas to the SEC and added Houston, UCF, Cincinnati and BYU.
Big 12 Football Media Days take place July 13th and 14th in Arlington, Texas at AT&T Stadium.