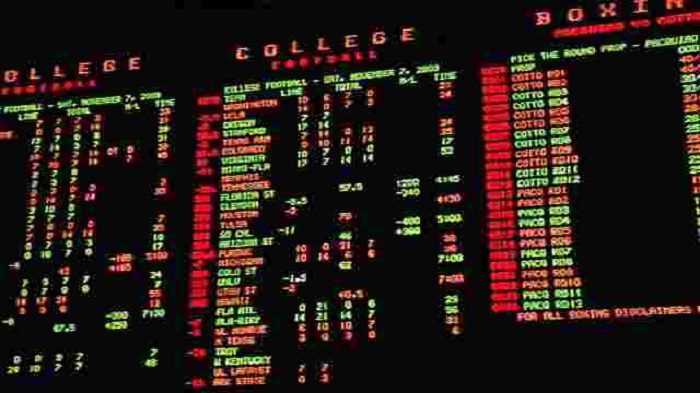 We're getting closer and closer to the start of the NCAA football season, and the polls and odds are starting to round into shape. Online sportsbooks nationwide have high hopes for the Oklahoma Sooners' 2022 campaign.
This will certainly be a transitional year in Norman with Lincoln Riley and Caleb Williams' departures to USC, we are firmly in the Brent Venables era of Sooners football.
"Despite the departure of Head Coach Lincoln Riley and QB Caleb Williams, Oklahoma is in a pretty good spot," according to SportsbooksOnline.com's Patrick Corkery, "The Sooners are favored to win the Big 12 and are considered a sleeper for the National Championship across the board on nearly all major online sportsbooks."
Without further ado, let's look into Oklahoma's odds for the 2022 season.
Oklahoma Win Total Over/Under (O/U 8.5)
After a 10-2 regular season, the bookies have Oklahoma on pace to regress this season.
Riley and Williams' departures play a significant role in this projection, but this is still a reasonably good outlook for the Sooners. For reference, 8.5 is a fairly win total mark for college programs that aren't Alabama, Clemson, or Georgia, all of whom are at 10.5.
"Bettors may want to circle the over here," said Corkery, "That's where the plus money is right now, which means that the majority of bettors are taking the under."
Riley is obviously a great coach, but Venables could lead the team to a 9-3 season, even in a tough conference.
Oklahoma Odds to win the Big 12 (+200, 1st)
For the Big 12 Championship, Oklahoma is the narrow favorite ahead of Texas, which sits at +250.
With a tough Big 12 schedule, this one may be a bit tricky to live up to. Oklahoma will have Baylor, West Virginia, and an improved Texas squad on the docket for this season. Losing more than one of those match-ups would make it tough to crack the Big 12 Championship game.
"Their placement at the top of the food chain here may be justified, but it doesn't feel like the smart bet. In a race with slim margins, teams like Baylor and Oklahoma State have juicier odds and easier schedules. I'd mark this as a stay away."
Oklahoma Odds to Win the National Championship (+5000, 7th)
Oklahoma is one of the favored longshots, to use a bit of a contradictory term, to win the National Championship.
Here's how the rest of the top 10 is slotted:
1. Alabama (+180)
2. Ohio State (+300)
3. Georgia (+350)
4. Clemson (+800)
5. USC (+2000)
6. Texas A&M (+2500)
7. Oklahoma (+5000)
T-8th. Notre Dame & Michigan (+6000)
T-10th. Utah & Texas (+8000)
As you can see there is a pretty significant difference between A&M and Oklahoma. In this top 10, you can see some clear dividing lines between the favorites, underdogs, and longshots with Oklahoma being the marker where the longshots begin.
"OU is certainly in a spot where you can talk yourself into taking them. You're getting big odds and the reputation is there," said Corkery. "But at the same time, you have to keep in mind that the road to the College Football Playoffs won't be easy with the tough schedule they're up against."
Bonus Futures Odds: Dillon Gabriel to WIn Heisman (+4000, T-6th)
After transferring from UCF, Dillon Gabriel is the Sooners' top contender to bring home the Heisman. He has a proven pedigree and is moving into a more talented offense than he had in Florida, so Gabriel may be worth taking a long-shot bet on at those huge odds.
Odds via FanDuel Sportsbook