Uncategorized
Is Texas Football 'Back' After Landing Arch Manning?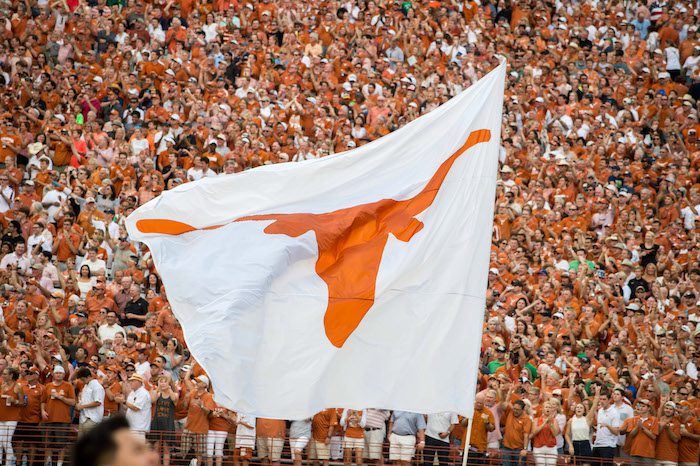 Have you ever stopped and thought to yourself, "Haven't I done this before?"
Sometimes you can find yourself in a familiar situation or feeling as if you have done it before: Déjà Vu.
I had one of those moments last week when Arch Manning committed to the University of Texas. Not only is Arch the number one player and quarterback in the 2023 recruiting class but he comes from a family of quarterback royalty. From his grandfather Archie to his uncles Peyton and Eli, everyone who has ever watched the game of football knows who the Manning family is.
As great as it was for Texas to land Arch Manning, I feel like some people have forgotten about Quinn Ewers. Just like Arch, he was also the number one player in his recruiting class (2021). While Quinn didn't initially pick Texas, he found himself in Austin just a year later after going to Ohio State.
It's hard to compare the two players since they have yet to play a meaningful down of college football but landing two number one quarterbacks in a three-year span is impressive.
But haven't we seen this before? The Texas Longhorns have traditionally been a recruiting powerhouse. They get who they want when they want most years. Outside of the years when a coaching change happens (there's been a few lately), Texas is always in the top ten when it comes to recruiting rankings.
Despite recruiting at such a high level, has there been a college football program more disappointing than the University of Texas over the last ten years? Since 2010, Texas has had just one ten-win season and hasn't won a Big 12 title. Over the last three seasons, they have a conference record of 13-13 and have missed out on going to a bowl game three times in the last seven years.
The Longhorns are on their fourth head football coach in the last decade and while Steve Sarkisian came in with a lot of buzz, he went 5-7 in his first season in Austin. To say Texas has been disappointing is an understatement at this point.
Yet despite all the negatives Texas has had over the years, one thing has remained the same which is hype. There is no other program in college football that has gotten more preseason hype than the Texas Longhorns. Every single year people talk themselves into buying stock and end up drinking the burnt orange Kool-Aid.
I am not one of those people. Back in April, I wrote about ESPN hyping Texas once again. To this day, I am not sure why people do that. Number one recruiting class? We have seen it before. Top ten recruiting class? We have seen it before. Do you see where I am going with this? The problem at Texas has never been the lack of talent. The problem has been the culture that has been created there. Until that changes, I won't be falling for the same old trick as most media members seem to do.
Big 12 media days are right around the corner, and I am sure plenty of people will be tempted to drink that burnt orange Kool-Aid. As for me? I'll be picking it up and pouring it out. I am not saying Texas can't win again but they have yet to make a believer out of me. Maybe the commitment of Arch Manning is the start of something new. Or maybe it is just another highly ranked player going to Texas who ends up not winning anything.