Big 12 News
Brett Yormark Officially Named New Big 12 Commissioner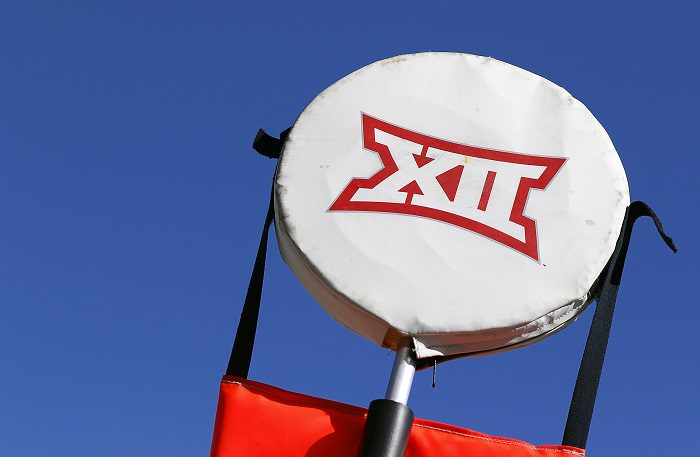 It's official: Brett Yormark has been named the fifth commissioner of the Big 12 Conference, as announced by the league's Board of Directors on Wednesday.
Yormark will replace Bob Bowlsby, who announced earlier this year he would be stepping away as commissioner sometime in 2022. Bowlsby helped stabilize the Big 12 after the last round of realignment in 2012 and recently oversaw the league as it lost Oklahoma and Texas to the SEC and added Houston, UCF, Cincinnati and BYU.
Previously the COO of Jay-Z's Roc Nation, Yormark has spent the last three years as the co-CEO with his twin brother and, as Sports Illustrated notes, his role includes working with artists, athletes, leagues, teams and brands and oversees sponsorship, licensing, content partnerships and brand strategy.
In an official press release from the Big 12 Conference, Yormark expresses his excitement to help the Big 12 brand grow.
"Thank you to the Big 12 Board, the ADs, the student-athletes, the whole Conference for giving me a chance to support what they all do," said Yormark. "I'm here to listen, learn, find ways to add value, add resources and try to help shine a light on the importance of college athletics. I look forward to leveraging my experience and network alongside our presidents, chancellors and athletic directors to shape the future of the Big 12 brand and emphasize our collective strengths."
In addition to his remarks, the Big 12 also released a few comments from people in the sports industry that are familiar with Yormark's work, including NBA Commissioner Adam Silver.
"Brett is one of the most skilled and knowledgeable executives in sports and entertainment," said Silver.  "His decades of operational experience, relentless work ethic and strong industry relationships will be of enormous value to the Big 12, its schools and fans."
Yormark's official start date with the Big 12 is anticipated to be August 1 and his initial contract will keep him as the Big 12 Commissioner until 2027. Previous commissioner Bob Bowlsby will transition into a new interim role with the conference, as long as a mutual agreement is reached with the new commissioner.