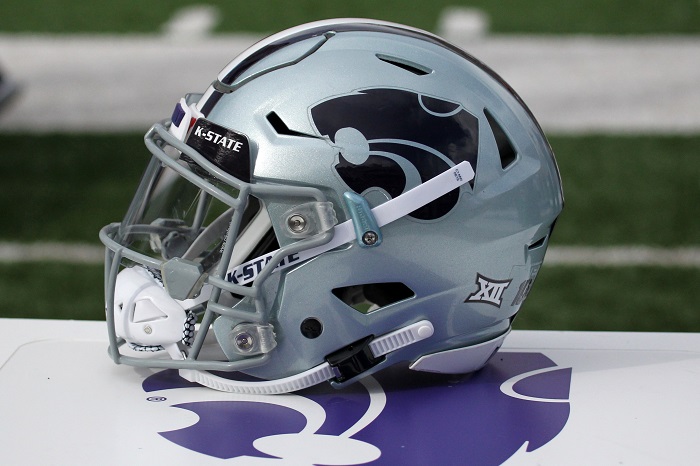 This week's discussion will center around the tight ends. The K-State Mount Rushmore of tight ends, to
be exact. K-State has had a long tradition of solid tight ends, with numerous NFL draft picks at that position over the years.
The tight end position was more difficult to narrow down to four players than the quarterbacks, running
backs, and wide receivers were, but there was a solid pool of candidates from which to choose.
Here we go.
Henry Childs
Childs played at K-State from 1971 to 1973 and is the all-time receiving yardage leader among Wildcat tight ends, with 1,365 yards. The Atlanta Falcons drafted Childs in the fifth round of the 1974 NFL draft, and he played ten seasons in the NFL for the Falcons, the New Orleans Saints, the Los Angeles Rams, and the Green Bay Packers. He made the Pro Bowl in 1979 with the Saints and is a member of the New Orleans Saints Hall of Fame.
Jeron Mastrud
Mastrud played at K-State from 2006 to 2009. He ended his career with 106 receptions and 1,219
receiving yards. His 106 receptions are the K-State record by a tight end. He was signed as an undrafted free agent in 2010 by the Tampa Bay Buccaneers and played for five different NFL teams up to 2014.
Paul Coffman
Coffman was initially a walk-on at K-State and played on the team from 1975 to 1977. He finished the 1977 season third in the Big 8 in receiving yards and led the league in receiving touchdowns. He had 685 career receiving yards. The Green Bay Packers signed Coffman in 1978 as an undrafted free agent. His NFL career spanned ten years, from 1978 to 1988, and he made the Pro Bowl three times, eventually becoming a member of the Green Bay Packer Hall of Fame.
Russ Campbell
Campbell played at K-State from 1989 to 1991. He finished his career with 1,150 yards, 595 of which came in 1991, which, from what I can tell, is the school record for receiving yards in a season by a tight end. He also led the Big 8 in receiving yards per reception in 1991, with 18.6 yards per catch. Campbell was drafted in the 7th round of the 1992 NFL draft by the Pittsburgh Steelers and played in seven games.
When looking back in K-State football history at the tight end position, I came across some names with solid careers that I hadn't heard of before. Art Strozier, Forrest Wells, Eddy Whitley, and Eric Bailey all had solid careers and put up good receiving numbers for the Wildcats when the team wasn't very good. Two other guys who played recently were just outside the top four, Justin Swift and Brian Casey.
Up next week is the offensive linemen.