Baylor Bears
Three Big 12 QB Commits Highlight Day One of Elite 11 Finals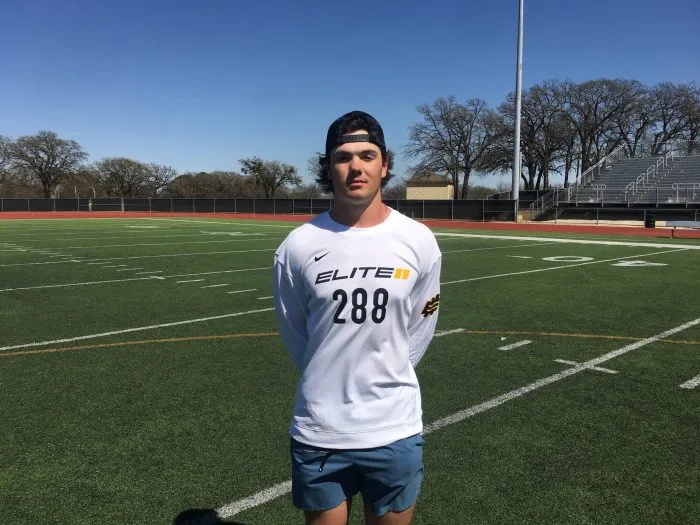 The Elite 11, an annual invitational event for the nation's top quarterback prospects has reached its final leg of the year as the Elite 11 Finals got underway in Southern California on Tuesday night.
The Finals are a three day event where the Top 20 quarterbacks in a recruiting cycle put their talents on display through a variety of drills and side-by-side competitions.
After Tuesday night, On3 released who it saw as the top performers of Day 1, and at the top of the list are three Big 12 quarterback commits.
Here is what On3 had to say about each of them. It is worth noting that this order is based solely on the performances seen on Tuesday night and place a high emphasis on making consistent high-level throws.
On3 MVP: JJ Kohl – Iowa State
"JJ Kohl made the most high-level throws we saw on Tuesday while also flashing one of, if not the strongest arm in attendance. The number of translatable, downfield throws we saw from Kohl, earns him the slight the nod over Jackson Arnold as the On3 MVP. The Iowa State commit is biggest quarterback in attendance, checking in at around 6-foot-6, 230 pounds. He showed the ability to generate considerable velocity on the football, driving the ball vertically with ease. Kohl was a standout at a station that featured downfield shots down the seam, while working from under center. He also had arguably the two best throws we saw in the hole shot challenge, including a beautiful pass to On3 Consensus five-star tight end Duce Robinson.
"Kohl's showing wasn't just about his arm strength. He has a compact release for a longer-limbed quarterback and was able to layer his throws with location and touch. The mechanical consistency made for a very steady performance in addition to the highlight moments."
2. Jackson Arnold – Oklahoma
"Jackson Arnold's quick release and zip on the football was certainly among the best we saw on Tuesday evening. The ball jumps out of the Oklahoma commit's hand. Arnold was a standout at a station that required the quarterbacks to roll out of the pocket and throw out-breaking routes across their body on the goal line. He also excelled in driving the ball to the boundary on high-difficulty throws.
"The Denton (Texas) Guyer standout has a strong base that he uses to generate force on his passes. His power and quick throwing motion allow for a second life on some of his passes, with the ball continuing to pick up speed as it approaches the receiver."
3. Austin Novosad – Baylor
"Austin Novosad enters the Elite 11 Finals as one of the hottest quarterback prospects nationally, earning summer offers from Ohio State, Texas A&M and Stanford despite his commitment to Baylor. To put it plainly, Novosad looked worthy of the attention on Tuesday night. The 6-foot-3, 185-pounder may be the most mechanically clean quarterback at the Elite 11 Finals. He's a pure passer, consistently throwing a beautiful ball with outstanding touch and location on Tuesday. Like Kohl and Arnold, Novosad was highly consistent and was in the mix for On3 MVP honors. He may not have quite the velocity of the other two, but we were pleasantly surprised by the arm strength.

"The Dripping Springs (Texas) High signal caller made his way out west after a few days at Texas' State 7-on-7 tournament and showed no signs of fatigue. While this setting aligns well with his on-field skill set as a polished pocket passer, we still came away very impressed by Novosad's showing on Tuesday.  Ohio State, Texas A&M and Georgia are among those in pursuit of Novosad, who is evaluating his options."