Big 12 News
Big 12 Potentially Looking to Add Arizona, Arizona State, Colorado, Utah: Report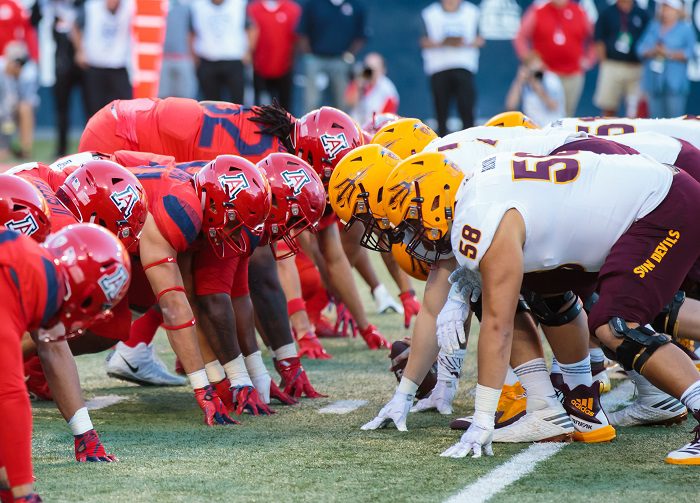 The college football landscape will now have to endure another massive shakeup as USC and UCLA are planning to leave the Pac-12 for the Big Ten and since that news broke all hell has seemingly been let loose.
Universities and conference alike are scrambling for a lifeboat as paradigm shifts continue across the sport and according to Brett McMurphy of Action Sports, the Big 12 might be one of those life boats.
"With USC and UCLA giving the Big Ten 16 members and Oklahoma and Texas giving the SEC 16 schools, one possibility is the Big 12 to also get to 16 schools, a source said," McMurphy writes. "The Big 12 could add Arizona, Arizona State, Utah and Colorado, along with new members BYU, Cincinnati, Houston and UCF to get to 16 after OU and Texas leave for SEC."
"The Big 12 has never been aggressive (in conference realignment), but they should contact those four Pac-12 schools and tell them, 'Come on board because there's nothing left in the Pac-12,'" a source told McMurphy
If Brett Yormark is able to secure Arizona, Arizona State, Utah, and Colorado it would further strengthen the conference to the point that it might not have to worry about being poached, or absorbed in future realignment.