Big 12 News
Big Ten Conference Done With Expansion For Now: Report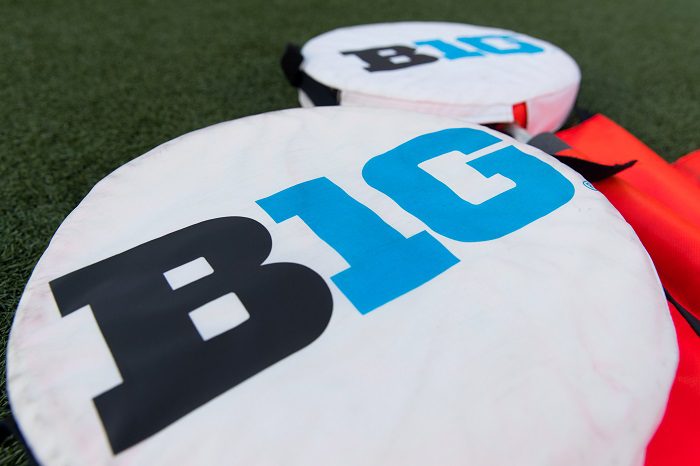 The Big Ten Conference is reportedly done with conference expansion for now, according to the Los Angeles Times.
On Thursday, USC and UCLA announced that the two schools would leave the Pac-12 and join the Big Ten in 2024. The Big Ten approved the move.
That brought quite a bit of speculation about whether the Big Ten might be looking to expand further, even though adding USC and UCLA would give the league 16 teams.
Well, according to the Times, the league is done, at least for now.
If that's the case, that could be a good thing for the Big 12, which is experiencing its own turnover. The league is taking in four new members in 2023 — BYU, Cincinnati, Houston, UCF. In 2025, Oklahoma and Texas are expected to depart for the SEC.
The Big Ten's move means the Pac-12 will be down to 10 members in 2024 and could make that league as vulnerable as the Big 12 seemed a year ago after the news about OU and Texas.
That isn't to say that the Big 12 is on firm footing, but the league could be working behind the scenes to fortify itself, and by extension hurt the Pac-12 further. Brett McMurphy of Action Sports reported on Thursday that the Big 12 could try to lure Arizona, Arizona State, Colorado and Utah to the Big 12, which would give the league 16 teams.
All of this is happening amid leadership change in the Big 12. Commissioner Bob Bowlsby announced his retirement last year, and the league just announced the hiring of Brett Yormark to take over around Aug. 1. Yormark will, ultimately, be the commissioner that leads the Big 12 through this most recent foray into conference realignment craziness.
Matthew Postins can be found on Twitter @PostinsPostcard