featured
Dear Brett Yormark: Welcome to the College Football Party, Pal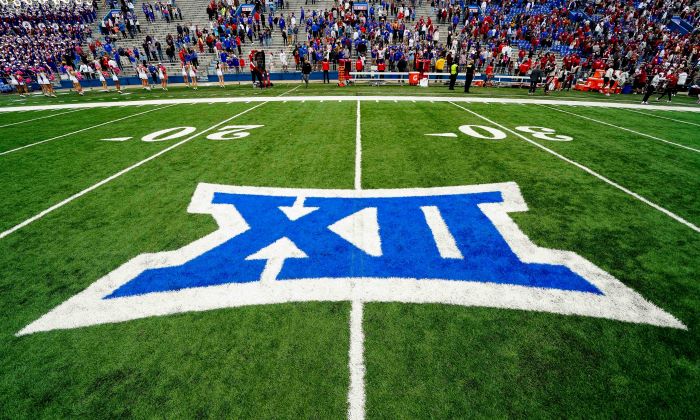 Hey, Brett Yormark, what's that line from Die Hard? Oh, yeah, this one:
'Welcome to the party, pal.'
The incoming Big 12 commissioner got just a taste of what college athletics is about right now when the news broke that USC and UCLA are headed for the Big Ten. As seismic as Oklahoma's and Texas' move was a year ago, this move could have just as many ramifications on the Big 12.
And guess who has to navigate those ramifications? Well, for the next month it's actually current commissioner Bob Bowlsby. But guess who's spending most of their Fourth of July weekend on the phone with his new employer?
Hope someone checked Yormark's credentials when it comes to change management. Things like this don't happen much in the NBA, where he ran the Brooklyn Nets for more than a decade before moving over to run Roc Nation Sports. And if you lose a client at Roc Nation, well, I mean them's the breaks, right? There's always another client.
This is the part of the job that Yormark is, frankly, the least prepared for. Yes, the Nets moved from New Jersey to Brooklyn during his tenure. But NBA teams move from one city to another once in a blue moon, and there's control over the situation. Conference changes is the equivalent to that, without the firm grip on the steering wheel that running one franchise provides.
Now that USC and UCLA are headed out the door — it's now official, by the way — 21 schools are changing conferences by 2025. Those are schools that are currently in FBS or are moving up to FBS from FCS.
And it's only going to get more complicated.
Yormark certainly has the experience to negotiate major sponsorship deals, television contracts and things like that, and those are things that conferences need. But trying to keep a conference together amid the game's dysfunctional push toward consolidation?
That will be his first job when it takes over around Aug. 1. But why wait?
Yes, Yormark doesn't have any real power at the moment. But he can influence the conversation. The Big 12 presidents hired him for a reason, this very reason, in fact. What ability he has to negotiate, cajole and keep the membership in line is about to be put to the test.
If the Big 12 was honest with him during the interview process, then he knows this is exactly what he signed up for.
In fact, Texas Tech president Lawrence Schovanec, who led the search for Bowlsby's replacement, put it right out there on Wednesday.
"We have chosen a highly adaptable leader who thrives in dynamic times," he said.
If there was ever a dynamic time that required adaptability, this is it.
Again, Yormark is not in a position to make decisions, just influence his new employer. To me, there are three things he has to do right away:
First, tether himself to Bowlsby and ensure that Bowlsby's consultancy contract is open-ended. Bowlsby has relationships that Yormark doesn't, and if you don't think that matters then you don't get college sports. Relationships are everything. Don't put a clock on Bowlsby's consultantship. Let him advise Yormark and leverage his current relationships until the dust settles, if it ever does.
Second, push to be pro-active. The Big 12 was a shotgun marriage 25-something years ago and ever since, the league has been reactive. While Bowlsby deserves credit for keeping the league together last year and finding sensible expansion candidates, it's time to push. The moves of Oklahoma, Texas, USC and UCLA show us that nothing is sacred in college sports and no 'idea' is too far-fetched. If Yormark sees opportunity in this chaos, he should say so and push the membership in kind.
Third, be vocal — and not just behind closed doors. Just because he's not the boss yet doesn't mean he shouldn't be out there stumping for the league. His Twitter account has been quiet for three years. This is the perfect time for him to find his voice as he sits in the 'upside-down' between his current job and his future job.
I'm sure Yormark was hoping for a more gradual onboarding to the Big 12, but college sports waits for no one these days. Chaos is still the watchword, and it will be for quite some time.
Welcome to the party, pal. It's time to mingle.
Matthew Postins can be found on Twitter @PostinsPostcard