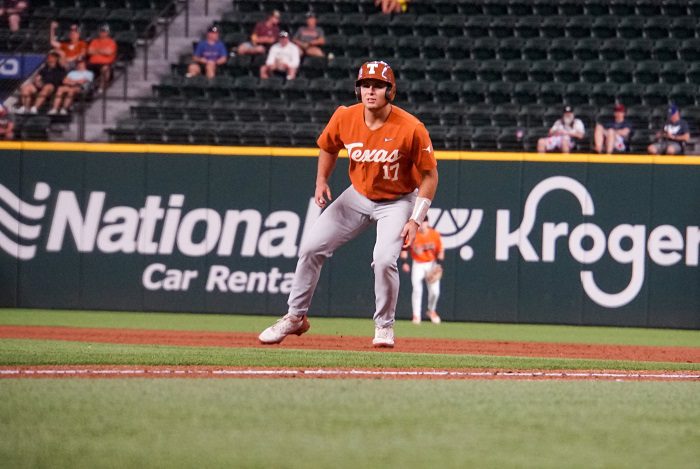 Now that the 2022 baseball season has come to a close we take a look back at the season that was and all of the storylines that this year gave us.
Right near the top of the list would have to be the emergence of Texas first baseman Ivan Melendez, and even the world emergence feels like it falls short of what the "Hispanic Titanic" was able to accomplish this year with the Texas Longhorns.
In his redshirt junior season, Melendez's production spiked, leading the country in home runs (32), RBIs (94), slugging percentage (.863), and total bases (214), as well as putting himself in the Top 10 in several other offensive categories including hits (96), runs scored (75) and on-base percentage (.508).
Melendez's 32 homeruns not only broke a program record of 29, but it also set the home run record in the BBCOR-era, surpassing Kris Bryant's 31 homers in 2013.
It's no wonder that Melendez was selected as the 44th winner of the Golden Spikes Award over the weekend, the first Longhorn in program history to do so.
The Golden Spikes are just the latest accolade that No. 17 can claim after 2021, as he also won the Dick Howser Trophy, given annually to the nation's best baseball player, on top of receiving National Player of the Year recognition from several media outlets.
Now, in the era of name, image, and likeness, there are obvious benefits to being named the best athlete in your sport, and Melendez is no exception. Ivan has partnered with companies like Barstool and has even made his own line of "Hispanic Titanic" tee shirts.
In perhaps one of the most unique NIL deals that we've seen, Melendez has also partnered CoachTube, a website that offers online courses for athletes and coaches via instructional videos. One such course, titled "Hitting It Out of the Park" features Ivan Melendez as the instructor. The course, which consists of 16 sections, was recorded before Melendez's monster season and will help young athletes with defensive drills, hitting techniques, and mental training.
Melendez's 2022 season might go down as one of the best we have seen, and with his level of success the tips and training that he has available are sure to be assets for young players across the nation who aspire to be the same kind of presence at the plate one day.
As we have seen time and time again, NIL has been abused across the country by some institutions, but not this time. No, in this case NIL is being used to help the baseball community, and that is a win for everyone involved.