Trending Now
USC, UCLA Move Could Lead to Two Megaconferences in Big Ten, SEC: Report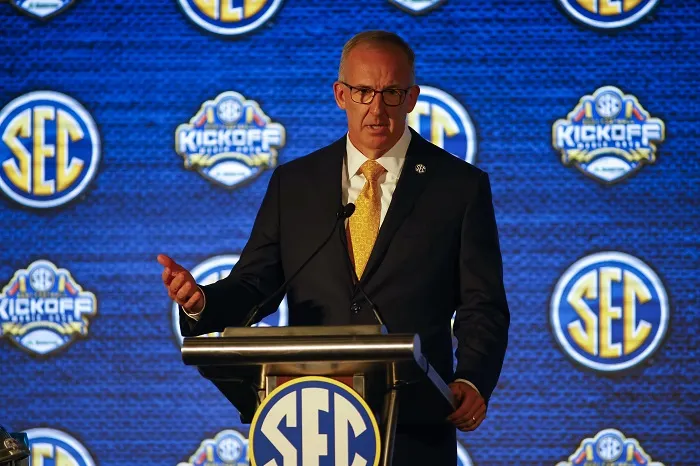 News broke on Thursday that USC and UCLA intend to leave the Pac-12 for the Big Ten, and could do so as early as 2024. Now, with reports saying that the deal is all but done, the ramifications of the move will continues to trickle down through the threads of college football.
Now, we've all been through this before, and not that long ago, when Oklahoma and Texas decided to jump ship to the SEC and leave the Big 12 to fend for itself. With the conference doing so beautifully, it may just be in a position to add some more schools from the Pac-12 in the near future, but hold on a minute. According to Nicole Auerbach of The Athletic, there could be more moves on the horizon.
Shortly after the USC/UCLA news dropped, Auerbach released a tweet with a startling bit of information, if you aren't a part of the Big Ten or the SEC.
Imagine two 20-team conferences that contain the best college football programs in the country. If there is truth to this, then we are far from a conclusion of this wave of realignment. The addition of USC and UCLA gives the Big Ten 16 teams, as does adding Oklahoma and Texas to the SEC. That means eight more schools would have to make a jump to one conference or the other. Oklahoma State, Clemson, Florida State, and Miami to the SEC? Notre Dame, Iowa State, Oregon, and Baylor to the Big Ten?
It's insane that this is something we have to think about, but these are crazy times that we live in and it will likely only get crazier in the days and weeks to come.