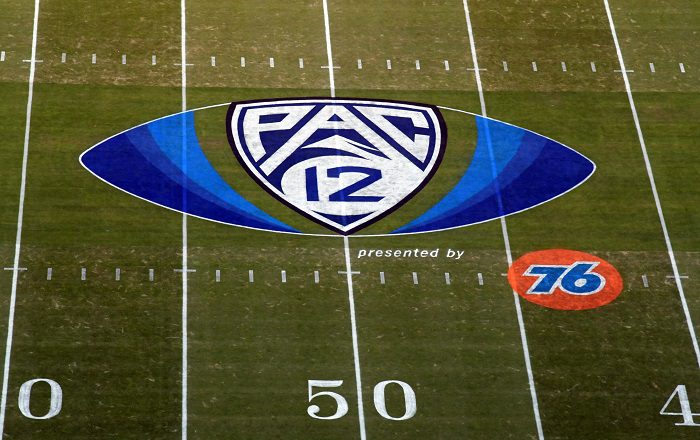 Is there ever a dull moment in the world of college sports? Just one year ago the news of Texas and Oklahoma leaving for the SEC broke and now another bombshell dropped on a random Thursday afternoon. USC and UCLA are leaving the Pac-12 to go to the Big Ten in 2024 and what a story that was. This move not only effects the two conferences involved but it also has impact on the entire landscape of college football. After taking some time to think about it, here are my thoughts on what happened Thursday.
1. What in the Hell Happened Thursday?
It was a quiet day in the world of college sports. NBA moves were happening left and right and then boom. The bombshell dropped as USC and UCLA were heading to the Big Ten. It came out of nowhere and how ironic is it that it happened almost a full year after the Texas and Oklahoma news broke? Last year, it was Bob Bowlsby hiding under his desk for days until he did something and now Pac-12 commissioner George Kliavkoff will be dealing with a similar situation. Did he not learn anything from Bob Bowlsby? I guess not.
2. Why did UCLA and USC Move to the Big Ten?
I have seen tons of people asking why would the two schools from Los Angeles would go to the Big Ten? It's all about money folks. That's all college athletics is right now. It's about three things. Money, money, and more money. It doesn't have to make sense geographically when the dollars are right. USC and UCLA are going to get paid a ton of money to make this move which will make those trips to the east coast worth it.
3. What Does this Mean for the Pac-12?
Well without their two biggest schools the Pac-12 is essentially a dead conference walking or on the ground in this case. Even with USC and UCLA, I thought the new Big 12 would be better than the Pac-12. Now with those two powers gone, I have no question that the Big 12 is better. The Pac-12 without USC and UCLA is almost useless and to be honest isn't a power five conference anymore. I look at the other ten schools in that conference as free agents. They are free to make moves necessary to keep them running well because right now they aren't worth much without their two biggest money makers.
4. What Does this Mean for the Rest of College Football and the Big 12?
It's going to be interesting to see how the rest of the conferences handle this. Does the Big Ten or SEC potentially add more teams? It's possible with the rumors of 20-30 team super conferences running around. However, I want to focus on the Big 12 here.
To add or not to add is the question for new Big 12 commissioner Brett Yormark. My answer? He should have been on the phone calling some of these Pac-12 schools as soon as the news came out on Thursday. If that means the conference adds the two Arizona schools, Colorado, Utah, Washington, and Oregon then so be it. Call it a merger or the Big 12 plucking schools out west because the time to act is now before any of the other conferences act first.
The Big 12 has a chance to make an important move that I believe is necessary to keep this conference stable for years to come. That also means financial stability down the road when the tv deal is up and it could be a fun sell for Brett Yormark. Think about it. Big 12 football from West Virginia all the way to the west coast. That could mean 12 plus hours of nonstop Big 12 football, and I am sure someone will buy into it. I know I would love it as a fan.