Big 12 Basketball
Is the Big 12 Preparing to Make Basketball Top Priority After Texas, Oklahoma Leave?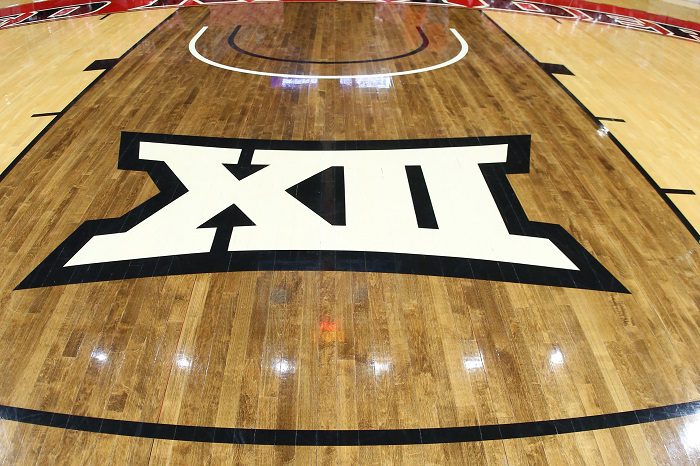 As it has been discussed at length, the impact that Oklahoma and Texas leaving the Big 12 will have on the rest of the conference will not be easy to overcome, and it might be a painful adjustment for the remaining 12.
As the two biggest football brands in the conference, the Sooners and Longhorns will take a great bit of the Big 12's negotiating leverage with them to the SEC when it is time to discuss a new TV deal. With that in mind, the conference needed to find a way to make themselves more appealing, so how can they do that?
Sports Illustrated's Richard Johnson believes that the conference is simply switching its focus to basketball in the future, and the conference's choice of commissioner is a tell-tale sign.
In a recently published article, Sports Illustrated's Pat Forde and Johnson addressed the biggest questions in the room after USC and UCLA made the historic move to the Big Ten on Thursday.
When asked the question, "What does this mean for the 'Power 5,'" here is what Johnson had to say.
"Perhaps you mean the Power 2? I am already of the opinion that the Big 12's move to hire Brett Yormark as its new commissioner (and also interviewing an Orlando Magic executive as a finalist) signals a future where enhancing basketball is at the forefront after Texas and Oklahoma leave. Despite the ACC's long grant of rights, if everything is on the table now in college sports—and it certainly seems to be—perhaps an ACC raid is in order. Either way, the Big Ten's yet-to-be-announced rights agreement will certainly vault it in line or above the SEC."
Johnson makes a fair point, and it's not to hard to see where he is going with it. The Big 12 was already the best basketball conference in America this year, and adding Houston and Cincinnati to the mix makes it that much better. But is shifting the focus away from football the right move? It's hard to tell right now, and that may not even be what is happening, but it is an interesting perspective nonetheless.