Big 12 News
Oklahoma 2023 QB Commit Jackson Arnold Wins Elite 11 MVP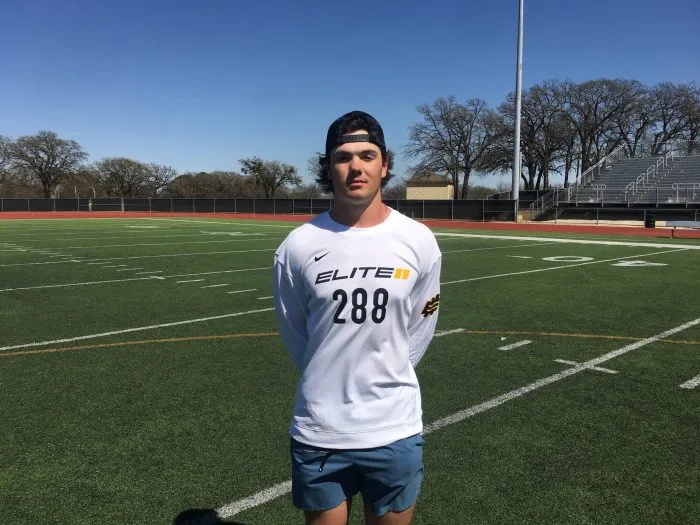 When Brent Venables and Jeff Lebby secured their first commitment of the 2023 class, he was a well known four-star talent out of Denton Guyer, and someone that Sooner fans weren't too familiar with after being so locked in to five-star QB Malachi Nelson for so long under Lincoln Riley.
Since that time, Jackson Arnold has had a few very strong months and has risen into rare company as a five-star recruit, according to 247Sports. Then, to add to his resume, Arnold went out this week and won the Elite 11 MVP at the conclusion of the Elite 11 Finals.
As of right now, Arnold is rated as the No. 5 quarterback in the class and the No. 5 overall player in the state of Texas for 2023, but he could be on the rise after such a great performance this week against some of the nation's top passers.
"Definitely after night one," Arnold told 247Sports' Josh Pate, when asked when he started to think about winning the Elite 11 MVP. "I kind of, I guess, gauged my competition and just kind of saw that I was throwing good. I was throwing good Tuesday and I was like, 'Man, I'm on. I have a really good shot to go win this thing.'"
After his experience at Elite 11, Arnold took the time to reflect on his performance, which put his name alongside all-time college greats like Justin Fields and Trevor Lawrence.
"It's been awesome," Arnold told 247Sports. "This has been a fantastic three days. It's almost like a like a dream. You know, when I was a little kid, I used to watch this on YouTube and always knew one day this is where I wanted to be. And these past few days have been nothing short of amazing."