Big 12 News
Oklahoma Lands 2023 Four-Star LB Samuel Omosigho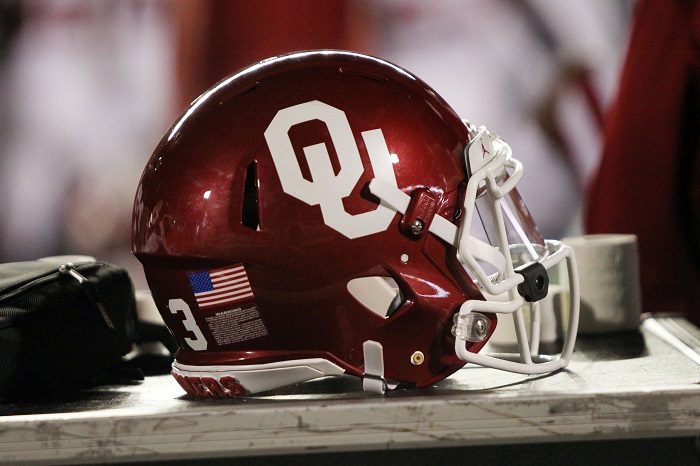 The Oklahoma Sooners ended the month of June with a bang after receiving a commitment from 2023 four-star linebacker Samuel Omosigho.
Listed at 6-1, 208 pounds, Omosigho is a product of Crandall, Texas and is considered one of the most versatile defenders in the 2023 class.
With a 90-grade from 247Sports, Omosigho is the No. 20 linebacker in his recruiting cycle and is the No. 43 player in the state of Texas.
The talented linebacker picked Oklahoma over Florida and 24 other Division-I offers, including Auburn, Michigan, Missouri, Nebraska, Oklahoma State, Ole Miss, Texas Tech, TCU, USC, and Washington among others.
When asked what made Oklahoma the destination, Omosigho said the the Sooners "swept him off his feet" on his first visit.
"On my first visit on the fifth of March, they swept me off my feet with the spiritual aspect, the mental aspect, the athletic aspect," he told 247Sports. "And with Oklahoma being Oklahoma — how good their program is, and a new head coach that has been successful at his [previous] program coming into this new program, making it his own — it's different.
"Me and my family, we're truly a faith-based family. And Coach Venables, what he talks about a lot and preaches a lot is being a faith-based football team. And me and my family put one and two together, and [OU] was the school that was fit for me. Every single time with Coach Venables is like a motivational speech. He continues to pour out his wisdom and his great advice to us; when my mom heard his speech and heard him talk, she was so impressed. And she felt like this was home."