Trending Now
Pac-12 Releases Statement on Future Conference Expansion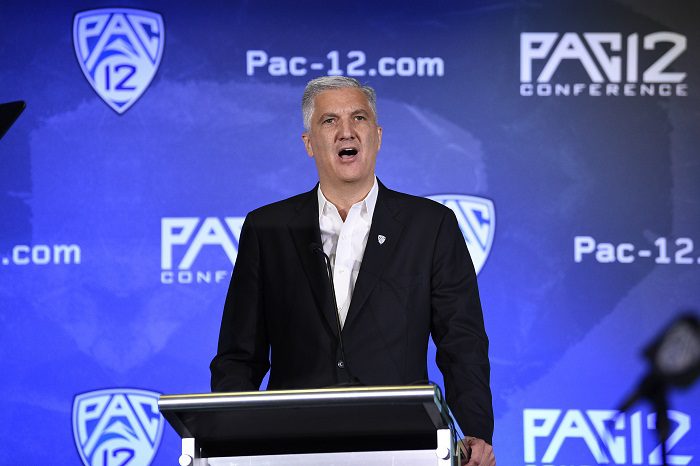 In the wake of a shocking move that saw USC and UCLA leave the Pac-12 for the Big Ten, effective 2024, the Pac-12 has released an official statement on the topic.
"The Pac-12 Board of Directors met this morning and authorized the Conference to explore all expansion options. The 10 university presidents and chancellors remain committed to a shared mission of academic and athletic success on behalf of out student athletes."
While probably common practice, this is an interesting development given the circumstances of what is going on right now. The Pac-12 has used this statement to declare the obvious, but on a national platform: We aren't going down without a fight and we are open for discussions on adding members.
This will all likely get much messier before we have clear-cut conferences, and if the Big Ten and SEC are truly looking to build 20-team Super Conferences, the Pac-12 had better get busy trying to find six or eight teams to add.
Right now, there is a clear path for the Big 12 to take a few schools from the dying conference, if it has interest in doing so, but it's unlikely that we see any more major news about it this week. The Pac-12's days are likely numbered, and when their candle burns out, college football will look much, much different.