Trending Now
ACC, Pac-12 discussing 'loose partnership:' Report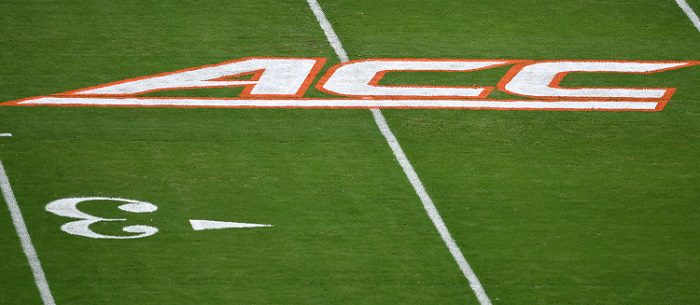 Both the ACC and the Pac-12 have issues right now, which appears to be why the two conferences are discussing a 'loose partnership,' per CBSSports.com.
Dennis Dodd reported the discussions late Tuesday night. Also included was reporting by John Canzano.
The Pac-12 is reeling in the wake of USC's and UCLA's move to the Big Ten, announced last week. The ACC has a solid membership with a grant-of-rights agreement, much like the Big 12. But the league's concern is that its revenue generation as a conference is capped by a contract that goes through 2036.
One of the ways in which the ACC can re-open negotiations with its TV partners is if it adds new membership. This partnership doesn't sound like the two league would merge members, it sounds like it would be an attempt to provide more value to their TV partners, thus a potential increase in rights fees.
This partnership could include a 'championship game' between the two conferences, along with potential crossover games between the two leagues.
The ACC, the Pac-12 and the Big Ten announced an 'alliance' last year in response to the SEC's expansion with Oklahoma and Texas, who will leave the Big 12 to join the SEC by 2025.
With the Big Ten's expansion with USC and UCLA, it's not clear if an alliance between the three leagues is viable moving forward.
Meanwhile, the Big 12 appears to be pushing forward with potential expansion.
The Big 12 is reportedly having serious talks with at least four Pac-12 members — Arizona, Arizona State, Utah, and Colorado — joining the conference. Those talks happened on Tuesday, and were the most involved that have taken place to this point. Additionally, another report noted that the Big 12 may have interested in as many as six Pac-12 teams.
Meanwhile, the Pac-12 is now pursuing expansion and a new television deal.
Matthew Postins can be found on Twitter @PostinsPostcard