Big 12 News
Big 12 in Serious Discussions to Add Up to Six Pac-12 Teams: Report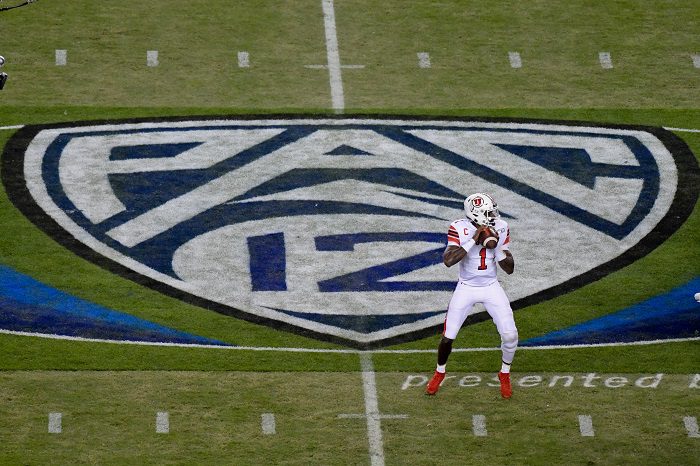 According to CBS Sports' Dennis Dodd, the Big 12 conference is in "deep discussions" to add up to six Pac-12 programs in order to bolster its membership in the wake of USC and UCLA moving to the Big Ten in 2024.
"Arizona, Arizona State, Colorado and Utah were mentioned specifically as the teams being targeted by the Big 12, sources tell CBS Sports," Dodd writes, "There is also consideration of adding Oregon and Washington to make the Big 12 an 18-team league, the largest in the FBS."
Dodd also maintains that a merger between the two conferences is a possibility, as Big 12 sources told him that, "everything is on the table" and that there is "no question" that the Big 12 has to be aggressive about expansion in this time.
Adding Arizona, Arizona State, Colorado and Utah would easily make the Big 12 the third most stable conference among the Power Five, and it would also help the conference expand into the Mountain Time Zone, with BYU being the only current future member in that area.
Adding their rival (Utah) and the two Arizona schools would help guarantee that the Big 12 owns the major markets out west, short of Los Angeles. Plus, adding Washington and Oregon as well would nearly offset the loss of two major brands like Oklahoma and Texas and give the Big 12 the Northwest as well.
The Big 12, and its new commissioner Brett Yormark, appear to be expansion-minded, and that is perhaps the best news the conference has heard in years.