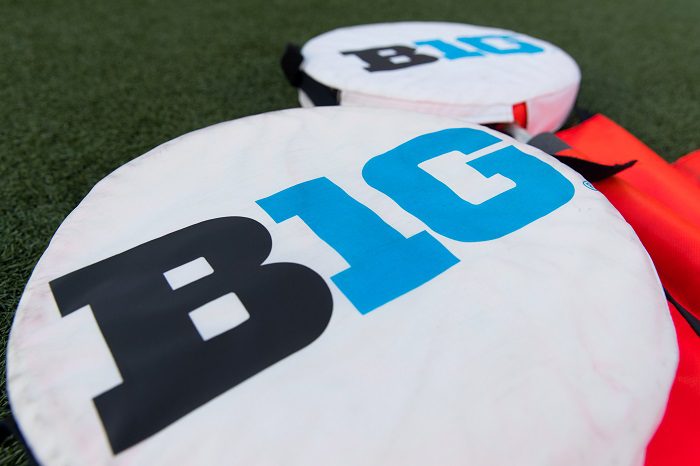 When USC and UCLA made the move to leave the Pac-12 for the Big Ten last week, it made waves across the landscape of college athletics that will continue to ripple through the industry for weeks, months, and even years.
While those two schools have a stable future in one of the premier conferences in the country, the remnants of the Pac-12 are as unstable as they have ever been. The big question on everyone's mind is what everyone else will do as we enter the largest era of conference realignment in NCAA history.
With uncertainty in the air, Pac-12 schools are reaching out for anything and everything they can grasp onto to find stability. Since Thursday's events, 10 schools have reached out to Big Ten commissioner Kevin Warren, according to a Wall Street Journal source familiar with the situation.
"This is like a Rubik's cube," said a unanimous athletic director. "There will be more movement before all sides are aligned."
As with everything, money is the driving force for change and will be what causes the remaining Pac-12 members to leave their homes for greener pastures. With the Los Angeles market gone, television executives will have little interest in what's left of the conference when it comes time to renegotiate their television contract in 2024.
According to the Wall Street Journal, the Big Ten distributed $54.3 million to most of its members (newcomers Rutgers and Maryland received less) in the 2020 fiscal year, compared to the $33.6 million that the Pac-12 distributed in the same year. If you're counting, that's a 62% decrease for Pac-12 schools and a big problems for George Kliavkoff and the rest of the conference.
"Money is everything now," AAC Commissioner Mike Aresco said in an interview. "The disparity is so huge and that's what is driving all of it."
So, what happens in the Big Ten decides that they are going to just hold out for Notre Dame and leaves the rest of the Pac-12 hanging?
Well, there are reported meetings this week between the Big 12 and Pac-12, which makes for a promising opportunity for the Big 12 conference. Adding schools like Arizona, Arizona State, Utah, and Colorado would be massive for the conferences viability moving forward, as it would get them to 16 and on par with the Big Ten and SEC, at least in terms of the number of member institutions.
The question that remains? Will they step up and capitalize or miss out on the chance to further make up the loss of Oklahoma and Texas?