Trending Now
ACC, Pac-12 discussing ESPN TV Partnership: Report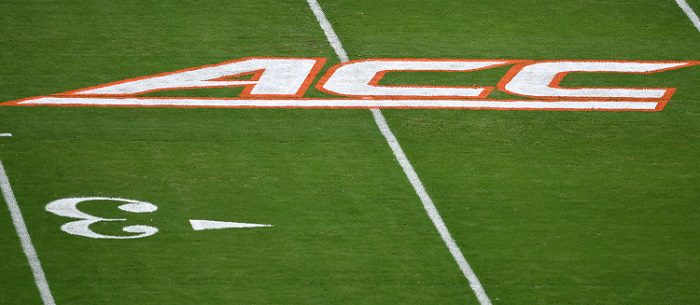 The ACC, the Pac-12 and ESPN are reportedly discussion a TV partnership that could serve as a conduit to keep the rest of the Pac-12 intact.
The Pac-12 is reeling in the wake of USC's and UCLA's move to the Big Ten, announced last week. The ACC has a solid membership with a grant-of-rights agreement, much like the Big 12. But the league's concern is that its revenue generation as a conference is capped by a contract that goes through 2036.
That's where this TV partnership, as reported by Sports Illustrated's Ross Dellenger and Pat Forde, could split the difference.
The partnership, which SI describes as still in its 'infancy,' would make Pac-12 games available to the ACC Network, which is operated by ESPN. These Pac-12 games would be broadcast to Pac-12 coverage areas and essentially replace the failed Pac-12 Networks. The goal would be to give Pac-12 games a consistent home on cable and streaming channels and for ESPN to get more Pac-12 games under its broadcast umbrella.
If agreed to, it would back up the reporting by Dennis Dodd and John Canzano on Tuesday, which was that the ACC and Pac-12 were discussing a 'loose partnership.' That report didn't have specifics about a television agreement.
Reportedly, that loose partnership could include a 'championship game' between the two conferences, along with potential crossover games between the two leagues.
Meanwhile, the Big 12 appears to be pushing forward with potential expansion.
The Big 12 is reportedly having serious talks with at least four Pac-12 members — Arizona, Arizona State, Utah, and Colorado — joining the conference. Those talks happened on Tuesday and were the most involved that have taken place to this point. Additionally, another report noted that the Big 12 may have interested in as many as six Pac-12 teams.
Meanwhile, the Pac-12 is now pursuing expansion and a new television deal.
Dellenger's and Forde's report said that at least one Pac-12 source disputed that conversations between Pac-12 teams and the Big 12 were "serious."
Matthew Postins can be found on Twitter @PostinsPostcard