featured
Big 12 Discussions with Four Pac-12 Schools 'Overstated' This Week: Report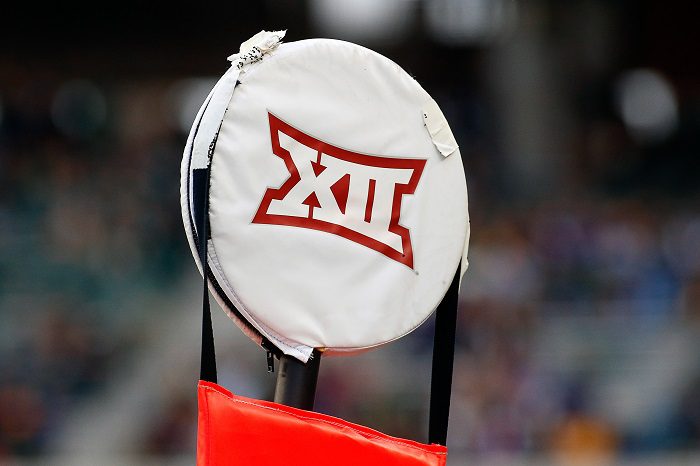 There have been reports circulating that the Big 12 was being "aggressive" under new commissioner Brent Yormark about adding up to six Pac-12 teams as conference expansion continues to shake up the college landscape.
However, ESPN is attempting to change that narrative.
According to ESPN's Pete Thamel, those reports were "overstated," although there are certainly discussions going on behind the scenes.
"The extent of the Big 12's discussions with Arizona, Arizona State, Colorado and Utah were overstated in reports this week," Thamel writes. "But there's certainly been back channel conversations and interest, as new commissioner Brett Yormark has followed through on his vow to be aggressive. A commissioner can only be as aggressive as his pocketbook, and that's where the next step comes.
"The Pac-12 has basically convinced the four schools being courted to slow down and see what the numbers look like on a potential ACC partnership before they make any decision. 'Everyone is kind of waiting,' an industry source said.
"If that proposed deal is as financially flimsy as expected, the Big 12 conversations with those four schools could heat back up. If one of those schools breaks away from the Pac-12 and commits to the Big 12, a domino effect could soon follow. And that domino of four schools could end up being six, with Oregon and Washington following for safe ground."
Until the ACC/Pac-12 merger talk dies, which it will, the Big 12 expansion might be on hold. Now, if Yormark can sweeten the deal a bit by putting some numbers from FOX or CBS in front of expansion schools, it might make it a bit harder for them to turn away from a deal. One thing is certain: the Big 12's financial future is in a better spot right now than either the Pac-12 or ACC.
So, its probably just a matter of time before a deal is struck and we have a 16-team Big 12 Conference, and if that happens, can we please figure out a new name?