Big 12 News
Pac-12 Using UCF, Cincinnati, BYU, Houston Against Big 12 in Negotiations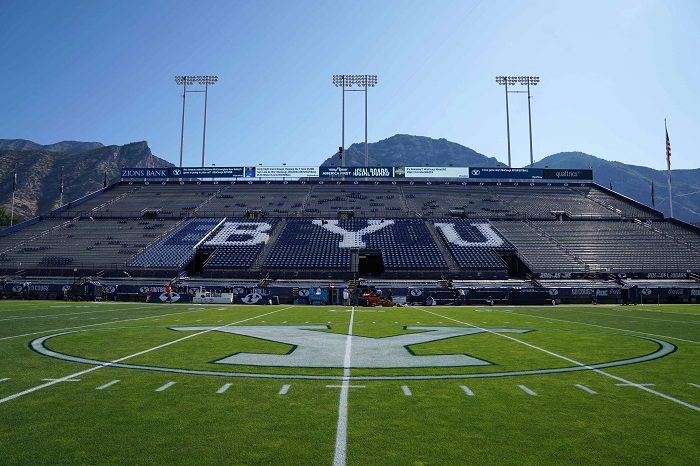 As the Big 12, Pac-12 and even ACC try to figure out what's next in the wake of UCLA and USC leaving for the Big Ten, there are plenty of negotiations going on behind the scenes.
The Pac-12 is just trying to survive and figure out what's next, while the Big 12 is salivating at the idea of possibly solidifying itself for the foreseeable future, an usual place for the league to be as it's typically been the one on the brink of extinction.
CBS Sports' Dennis Dodd had a lengthy report from Saturday that included how the Pac-12 would be using the new Big 12 additions against them in negotiations.
Dodd reported, "Of the four new Big 12 schools (BYU, Cincinnati, Houston, UCF), three are from the American. That forms part of narrative surrounding the Pac-12's path forward as the league went to market early this week for its TV rights. Why would you want to go to a conference whose membership is one-quarter Group of Five teams? Why risk "momentary" stability for the history and tradition of Pac-12?"
Now that's what you would expect from a desperate Pac-12, but explain to me how the conference left with Oregon State and Washington State is ripping on a national brand in BYU, a Top 5 media market in Houston, one of the fastest-growing metros in the country in Orlando, and a College Football Playoff participant in Cincinnati.
Good luck to the Pac-12, if that's their game plan. It sure does feel like a desperate long-shot, but that's where the conference finds itself at this point in time. Meantime, for the first time maybe ever, the Big 12 is operating from a position of strength. The league better make sure it capitalizes on that.