Big 12 News
Big 12, SMU Have Had Expansion Conversations: Report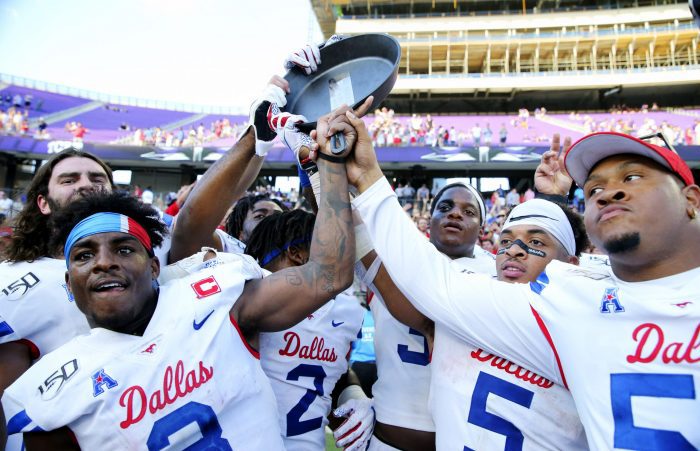 The Big 12 has been a major player in the latest conference realignment craze and that narrative continues as reports came out over the weekend that the SMU Mustangs have been actively talking with several conferences, including the Big 12.
While SMU might not carry the same weight as Notre Dame or Clemson in expansion talks, they feel good about where they stand in expansion talks.
"SMU has had conversations with leaders in the Big 12, the ACC and the Pac-12 recently, sources with knowledge of the situation told The Dallas Morning News," writes Joseph Hoyt of the same newspaper. "Bigger decisions, such as Notre Dame's future and the direction of each of the three aforementioned conferences, still need to be figured out before SMU could potentially make a move, but there's internal optimism the dust could eventually settle in SMU's favor. 'You have to feel good about where we're at,' an SMU official said."
SMU might not be from the Pac-12, but this reports tells us that the Big 12 is keeping its options open. If new commissioner Brett Yormark is as aggressive about expansion as the reports claim, it appears that he may well be looking to expand, regardless of what happens out west.
If that is the case, the Big 12 has found the right man to lead their conference through uncertain times, and that is vital for conference survival.