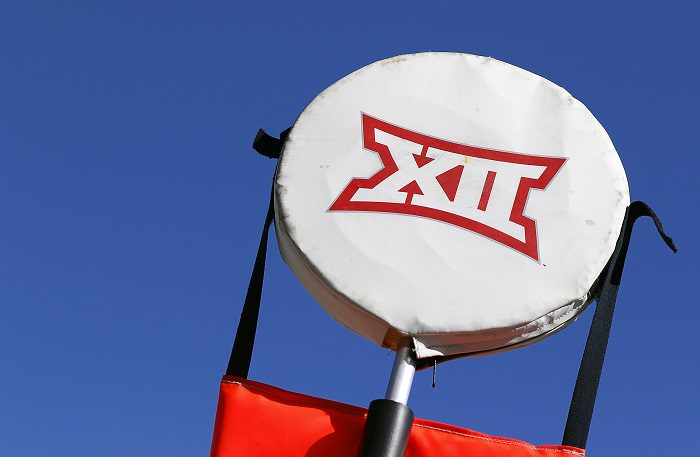 Each and every day there seems to be more news coming from the college football world. After USC and UCLA announced their move to the Big Ten, it sent shockwaves across the country.
That of course had a domino effect on the rest of the conferences as they will have some tough decisions to make moving forward. The SEC seems to be fine at the moment but could the Big Ten possibly bring in Oregon and Washington? What about the ACC? Will they try and merge with the leftover Pac-12 schools and work out a tv deal with ESPN?
There are so many questions but very few answers. As for the Big 12, their intentions have been very clear. They want to expand and do it as quickly as possible.
That's easier said than done and while there have been reports that the discussions between the Big 12 and leftover Pac-12 schools have been overstated, there is no doubt in my mind that the Big 12 wants to expand. Even if it is done quietly, Bob Bowlsby and Brett Yormark seem to be aggressive when it comes to potentially adding these schools.
New Big 12 commissioner Brett Yormark has vowed to be aggressive and that is exactly what this conference needs in this everchanging landscape. No more waiting around and waiting your turn. Take what you want when it's on the table. The old way of being reactive is not going to work in these types of situations. Instead, they need to be proactive and I feel like the conference actually has that mindset right now.
It's great that the Big 12 wants to add these schools but right now we are in a bit of a waiting game, as the Pac-12 is currently exploring an option to work with the ACC and ESPN. Keep in mind, the Pac-12 had a so called "alliance" with the Big Ten and how did that work out for them? Oh yeah, their top two money makers left. Big Ten commissioner Kevin Warren threw the cocktail napkin that the alliance was written on away as soon as their meeting ended last year.
If you are the Big 12, the goal should be to be the best conference in America. Now, when I say the best conference, I don't mean the most profitable. Let's face some hard facts here. The Big 12 is never going to make SEC/Big Ten type of dollars. In fact, anyone making that comparison is crazy. Think about it. The SEC has schools like Texas, Texas A&M, Alabama, Oklahoma, Georgia, Florida and LSU. Those are seven of the nation's Top 10 revenue producers in college football. Meanwhile the Big Ten has schools like Michigan, Ohio State, Penn State, all top 10 revenue producers as well, and has now added two Los Angeles schools. These are all blueblood programs. The Big 12 doesn't really have any blueblood program left although BYU is by far the biggest brand in the conference.
While it is nice to have a school like BYU in the new look Big 12, they only bring so much value. Does it suck not making as much money as the Big Ten or SEC? Absolutely. But once again, it's not even a comparison. College football as we have known it has changed and will continue to do so. This train that we may think is moving 100 mph, in reality, is moving 500 mph.
The goal of the new Big 12 obviously will be to add whatever they can that helps stabilize the future for the conference. Making money is a big part of that and I believe adding some of these Pac-12 schools will help in that aspect. However, if you sit and think about it, why can't the Big 12 be that third conference in the pecking order of college football? The Big Ten and SEC are clearly the top two players here but why can't the new Big 12 be better than the ACC? Once the Pac-12 realizes that this potential ACC partnership with ESPN is flimsy, then all bets are off. You never know what is going to happen but if the Big 12 is able to pull it off, you can bet that this conference isn't going anywhere anytime soon. All these so called "leftover" schools need a home and why shouldn't it be in Big 12?