Big 12 News
Brett Yormark 'Not Against' Negotiating with Oklahoma, Texas to Leave the Big 12 Early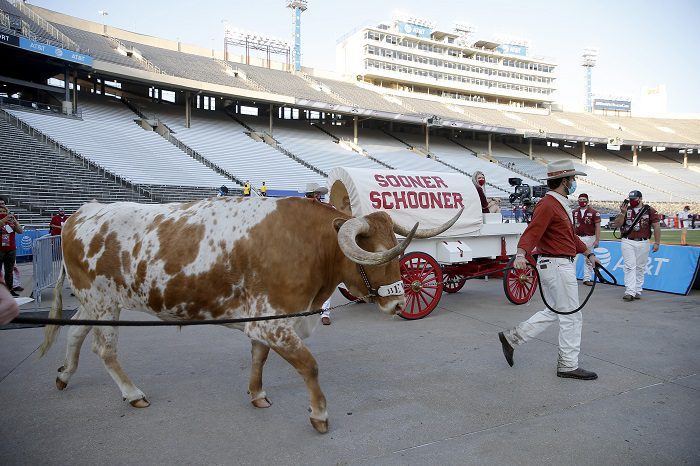 With conference realignment atop every conversation in college football, two teams that seem to have been forgotten about are Oklahoma and Texas. So much of the conversation surrounds what new teams (in addition to UCF, BYU, Cincinnati and Houston) might eventually join the Big 12, but let's not forget OU and Texas are still in the league and are set to leave in 2025.
Of course, the two teams could leave early, but it would cost them each tens of millions of dollars each, and thus far, neither program has publicly expressed a willingness to spend that kind of dough to leave the Big 12 for the SEC prior to 2025.
However, at Big 12 media days on Wednesday, new commissioner Brett Yormark said to a small group of reporters that he's "not against" having negotiations allowing the two programs to leave the Big 12 early for the SEC.
Of course, the catch, as Yormark noted, is that it would have to be in the best interest of the Big 12. What might that mean?
If the Big 12 does land multiple Pac-12 teams, let's say for 2024, if that league does have more defections, then maybe there is a scenario where the Big 12 finds a price to cut bait with OU and Texas, remove the awkwardness and confusion of keeping the two programs around for another season, and move on.
But otherwise, it's hard to find the scenario where the Big 12 benefits as a league letting Oklahoma and Texas leave prior to 2025. However, Brett Yormark is bringing a new vision for the league and we're more than willing to let him work his magic to put the Big 12 in the best position moving forward.