Big 12 News
Brett Yormark on Conference Expansion: 'The Big 12 is Open for Business'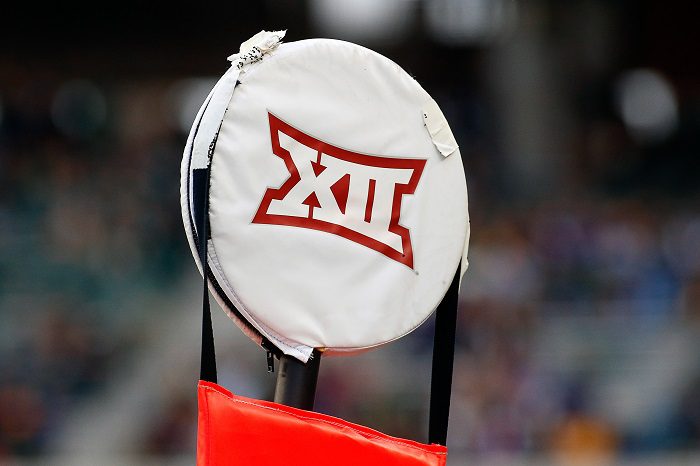 For the first time since USC and UCLA made the move to leave the Pac-12 for the Big Ten, a conference commissioner held a public forum, as new Big 12 commissioner Brett Yormark was introduced at Media Days on Wednesday.
Yormark was clear from the get-go that the Big 12 is working to best position itself for the best possible media rights deal in 2024-25.
"There is no higher priority for the Big 12 right now than our media rights negotiations," Yormark said during his opening remarks at Big 12 Media Days.
"There is no doubt the Big 12 is open for business. We will leave no stone unturned to grow the conference."
When questions were opened to the media, the first one was obviously going to center around expansion and where the Big 12 stood in the picture of conference realignment. "Is the Big 12 actively engaged with the four Pac-12 schools that are being reported?"
"As I said in my opening comments, we are exploring all options," Yormark said. "We're open for business. Optionality is good and were vetting through all of them. I think it's fair to say that I've received a lot of phone calls, a lot of interest. People understand the direction of the Big 12 and we're exploring those levels of interest. Nothing is imminent, but we're working hard to make sure that we position the Big 12 in the best possible way on a go-forward basis."
Yormark then answered the question that most were wondering, as to the timeline for potentially adding new members from the Pac-12.
"There is not a definitive plan right now," Yormark said. "We are exploring all options. I can assure you that, given the time I've spent with our presidents, chancellors, and athletic directors, we are a very unified group. It was one of the things that drew me to the job. As we vet out the possibilities, everything will be additive, nothing will be dilutive and I feel very confident that our conference is in the best position it has ever been before. Bob (Bowlsy) is leaving us in a great place."