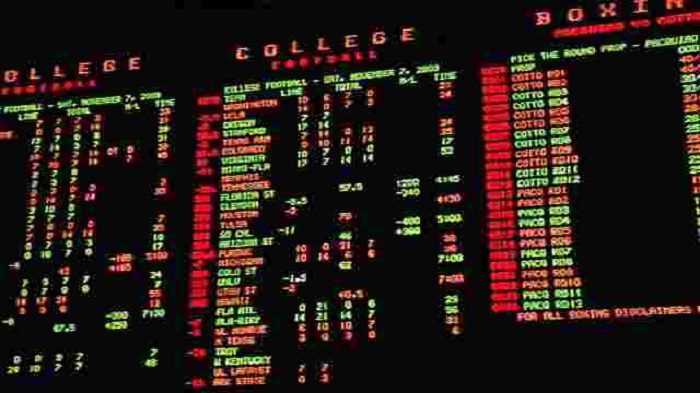 College sports are one of the most entertaining and thrilling events. The majority of states have legalized college sports betting. So, learn how to bet on college sport betting in this article legally.
College sports like College Football Playoff are widely popular games. Many states have legalized college sports betting. The ruling body is the NCAA which looks over all the college sports. So, let's learn all about how you can legally bet on college sports.
States Where College Betting is Legal 
Since sports betting has become legalized by the Supreme Court with the PASPA, the judgment was passed to respective states. They can decide whether or not they want to have it within their boundaries. Many have since legalized, and those include:
Nevada,
New Jersey
Pennsylvania
Colorado
Tennessee
Iowa
Illinois
Indiana
Michigan 
Virginia 
West Virginia, and many more. 
How to Legally bet on College Sports 
To bet legally on college sports, you can travel to these states. You can go to several sportsbooks and enjoy betting. You must equip yourself with the schedule of desired college matches and experience the fun. 
Also, you can access online sports betting platforms. Some states allow you to gamble online with state-operated or any online betting platforms. You can explore all the best online sportsbooks at https://betting.com/us/. It has top-ranked betting websites in the United States with genuine reviews. Also, you can compare odds and read detailed guides on sports betting. So, don't let your favorite college sports tournament run away, as you can enjoy it comfortably at home.
How to bet on College Sports  
Now that you're aware of the legalization of college sports, learn some basic terminologies. Then, this will help you bet on college sports.
Live Betting: It's one of the most thrilling types of bets. You can bet once the game has started and altered your chances. It's swift and requires lots of concentration. You have to study the College Football Conference Power Rankings etc. to change your bets at the last moment.
Moneyline: The most basic type of bet, where the bettor decides the winning or losing team. By studying the group, player, and external factors, you can make this out.
Prop bets: This is a unique style of betting. The bet depends on the occurrence and non-occurrence of the factor. For example, whether a player will show up in a match, the top scorer, and much more.
So, now you can bet on college sports at various legal sportsbooks and even at home. Moreover, with the best phones of 2002, the handy tech has made online betting hassle-free. So, you can be comfortably involved in betting, and it's a blessing for live Betting. Immerse yourself and explore the thrilling college sports to see what the future holds. The adequate knowledge of bets, players, and teams will let you make wise bets. The money and excitement are a reward and make college sports take you back to the old days.