Big 12 Sports Articles
CBS Sports' Dennis Dodd: 'There's Not Much That's Hip, Young and Cool About an Iowa State-Cincinnati Game'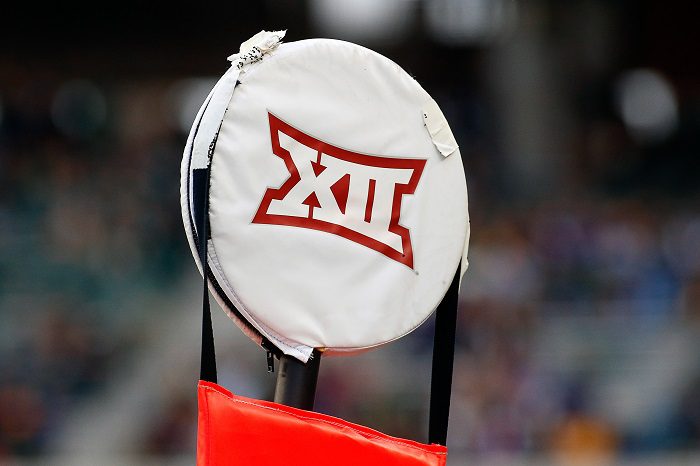 As conference realignment news has come to screeching halt, we are still left with a lot more questions than answers at this point. Ever since the news broke of USC and UCLA heading to the Big Ten, the college football world has been turned upside down.
Nobody knows what is going to happen and every reporter in the country has been left scrambling checking all of their sources. That of course means the hot takes are flying all across the internet. Every Jimmy and Joe has their own theory on what is going to happen next, and I am fine with that. However, one national reporter went a bit too far when talking about the Big 12 Conference.
Dennis Dodd is one the leading national college football writer for CBS sports. On Sunday, he wrote an article talking about how the Big 12 and Pac-12 are better off together. In that article, he mentioned new Big 12 commissioner Big Yormark's comments about the Big 12 being "open for business" and how he wants the conference to be "hipper, younger, and cooler." Dennis then went on to say that, "There's not much that's hip, young and cool about an Iowa State-Cincinnati game."
I guess Dennis forgot about the fact that both Iowa State and Cincinnati have two of the best young coaches in all of college football with Matt Campbell and Luke Fickell. And when is the last time Dennis went to Ames, Iowa for a game? Jack Trice has had renovations over the years and has the third largest stadium capacity in the current Big 12 with over 61,000. The Pac-12 currently has just two schools not named USC or UCLA that have a stadium that can hold over 60,000 fans. Even Cincinnati has a bigger football stadium than Oregon State and Washington State as a Group of Five school.
But the size of the stadium doesn't truly mean much if you aren't selling tickets. What good is it to have a big stadium with a ton of empty seats? Well, I guess we could ask USC or UCLA about that.
Whether you want to blame COVID-19 for attendance last season or the nearby beaches on the west coast like Stewart Mandel, I think it is safe to say that few people in Pac-12 country genuinely care about football. Oh, and by the way, Iowa State had the sixth-best stadium capacity fill percentage in all of college football last season according to ADU.com.
And speaking about not being fun, hip, or cool remember the take Dennis had on the Duke's Mayo Bowl last year? He wasn't a fan of the Mayo bath South Carolina head coach received after winning the game.
I also find it interesting that he used Iowa State and Cincinnati as an example of the Big 12 not being hip, young, or cool. Since 2017, Iowa State has the second-most conference wins in the Big 12 (29) outside of Oklahoma. Meanwhile Cincinnati is fresh off a playoff appearance as a Group of Five school. As I mentioned earlier, both programs have young head coaches that almost any school would be willing to hire.
In all honesty, I would much rather watch a game between Iowa State and Cincinnati than any combination of games between Rutgers, Indiana, Illinois, Maryland, Minnesota, Northwestern, or Purdue. I just listed half the Big Ten Conference right there. The same could be said about most schools in the Pac-12, but hey maybe some people find empty stadiums cool.
USC and UCLA can be as flashy as they want and while they have a huge market in Los Angeles, let me know how cool it is to play in a big empty stadium every Saturday.
Well, I guess it would be pretty cool to yell at a fan sitting on the other side of the stadium and have them hear you because you can count how many people are in attendance. Then again, Big 12 fans call those spring games.
Actually, never mind, that's an insult to Big 12 spring games.