Big 12 News
Notre Dame, Big 12 Linked in Potential TV Deal with NBC: Report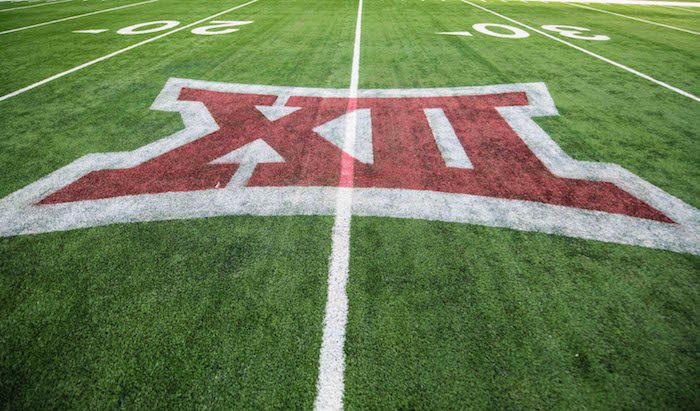 According to CBS Sports' Dennis Dodd, Notre Dame is seeking a media rights deal that would be worth $75 million annually, after their current deal expires in 2025. The deal would allow the Irish to stay independent and would keep the majority of their content exclusive to NBC.
Interestingly, the Big 12 could play a pivotal role in whether or not Notre Dame sees that deal get done. NBC is seeking "shoulder programming" to strengthen its college football coverage and would like to do so before signing off on a deal of that magnitude with the Irish.
Shoulder programming is typically a pre-event or post-event program, with a perfect example being Monday Night Countdown, which airs right before Monday Night Football on ESPN. Now, how that fits Notre Dame and the Big 12 together is a mystery because the entire reason that Notre Dame is seeking this deal is to stay independent.
Given that the Big Ten is looking to distribute $80-$100 Million to each of its members after the new media rights deal with FOX is finalized, it's not outlandish for the Irish to ask for that kind of money. It does, however, feel a bit odd that the Big 12 might have a role to play in all of this.
According to Dodd, outgoing Big 12 commissioner Bob Bowlsby hasn't heard "anything specific" on talks between NBC and the Big 12, although he did say that it "makes sense." With the Big 12's media rights up for expiration in 2025, the timeline matches up well, but there are surely many other hurdles to jump before we see some sort of television alliance between the Irish and the Big 12.