Trending Now
Texas A&M WR Ainias Smith Arrested for DWI Just Before Speaking at SEC Media Days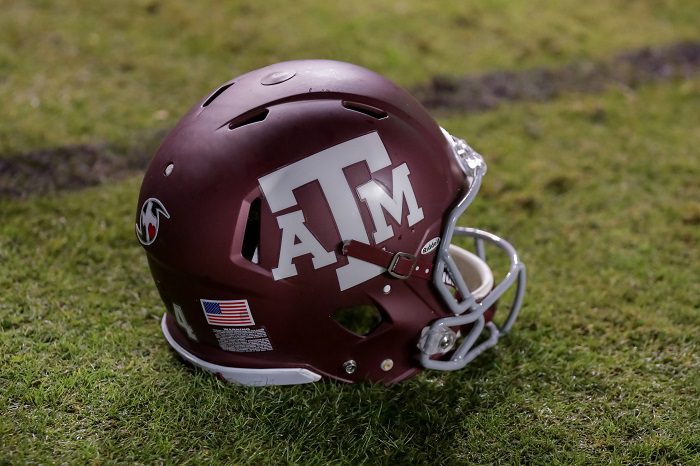 Ainias Smith, a leader and one of the top offensive players for the Texas A&M Aggies, was set to speak on behalf of his team on Thursday at Big 12 Media Days.
Instead, the senior wideout is now in some serious legal trouble as he was arrested early Wednesday morning on charges of driving while intoxicated, unlawful carrying of a weapon and marijuana possession (less than 2 ounces), according to the Houston Chronicle.
The 21-year-old was booked early Wednesday at Brazos County Jail after he was arrested by Texas A&M police and was released after posting bail at $8,000 according to the jail's records.
According to a police report obtained by the Houston Chronicle, Smith was arrested for DWI after he was stopped for speeding just after 2:00 a.m. Wednesday morning. Police then discovered a "rolled joint of marijuana" and a firearm with a "full magazine and a round chambered" during a search of the car.
Smith, and a passenger who remained unnamed, both denied ownership of the firearm and marijuana, according to the police report.
Texas A&M has issued a statement on the matter, announcing that Smith has been suspended and that Jimbo Fisher is aware of the situation. It has also been confirmed that Smith will no longer be representing the Aggies at Media Days on Thursday.
Last season, Smith led A&M in receptions (47) and touchdown receptions (six) while finishing second in receiving yards (509). He had started 21 games for Texas A&M and was expected to be a large part of their production in his senior year. No doubt, this is a huge loss for Fisher and Aggies and will certainly be a talking point at Media Days on Thursday.