Baylor Bears
The Big 12 is in Good Hands With Future Quarterbacks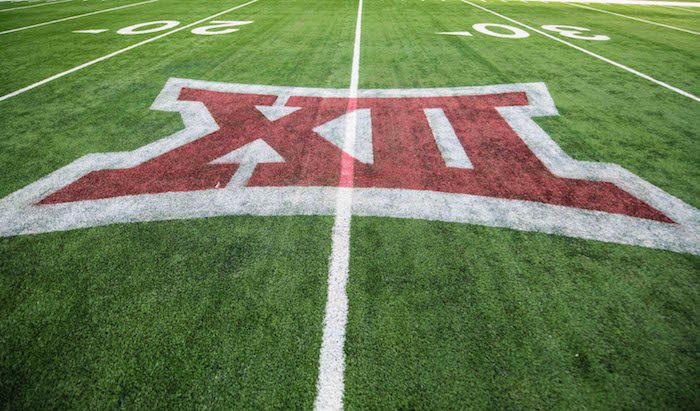 Over the years, the Big 12 Conference has had some great quarterbacks. Remember the 2008 season when the Big 12 had quarterbacks like Colt McCoy, Sam Bradford, Todd Reesing, Chase Daniel, Zac Robinson, and Graham Harrell? Even Robert Griffin III was a freshman back then for Baylor.
While the conference hasn't quite seen a group like that, there still have been a few other elite guys over the last decade or so. Baker Mayfield and Kyler Murray both won Heisman trophies at Oklahoma, while we've seen others like Patrick Mahomes, Will Grier, Mason Rudolph, Trevone Boykin, and Collin Klein make impressive runs at their respective schools.
This conference is used to elite quarterback play and, shockingly, we saw a big drop off last season. That's no knock on the guys under center in 2021, but there was a definite offensive shift last season as the top two teams in the conference had strong running games backed behind solid defenses.
Maybe the days of the high scoring shootouts are done for the time being, but when you look at the recruiting rankings in the Big 12, particularly at the quarterback position, it may be a bit of a surprise. We all know that Texas and Oklahoma are on their way to the SEC at some point, so I won't include their guys, but would you believe me if I told you that the new Big 12 has elite quarterbacks in the 2023 class?
According to 247Sports, the new look Big 12 has three of the top fifteen rated quarterbacks commits for the 2023 class. Austin Novosad (Baylor), Avery Johnson (Kansas State), and JJ Kohl (Iowa State) are the three top ranked players for the conference.
Austin Novosad is someone I have had the chance to see in person on more than one occasion and he is the real deal. He has terrific arm strength and control and is able to maintain his accuracy. He has been committed to Baylor since December and since then has drawn the interest of schools such as Texas A&M and Ohio State.
Meanwhile Avery Johnson is from the state of Kansas and is extremely athletic. I honestly believe he could start at Kansas State as a true freshman and may end up being a four-year starter for them.
Then we have Iowa State commit JJ Kohl, who isn't going too far away from home as his hometown is just 30 minutes from Ames, Iowa. Standing at 6'7, he is a big kid who is already sitting at 230 pounds. He physically looks ready to play college football right now and has just gotten better as he matures. Even the recruiting services are taking notice by his recent ratings boost. Kohl will join a talented quarterback room when he arrives at Iowa State with Hunter Dekkers and Rocco Becht already there.
If you want to include Arch Manning (Texas commit) and Jackson Arnold (Oklahoma) with these three guys, then that would give the Big 12 five of the top fifteen quarterback commits. But due to the uncertainty of the future of their schools, I left them off here. Still, having three of the top fifteen isn't bad at all and in fact, it is better than some of the other conferences out there.
The leftover Pac-12 schools just have one top fifteen quarterback commit along with the ACC. Meanwhile the new look Big Ten has two. Of course, the SEC has more which is fully expected but give some credit to Baylor, Kansas State, and Iowa State here for having elite quarterbacks in the class.
Now, a lot can happen between now and signing day but it appears like the new look Big 12 will be in good hands when it comes to the quarterback position. Who knows, maybe one day we will see another group of quarterbacks like the ones back in 2008.