Big 12 News
Arizona State AD Calls Big 12 Talks 'Overblown and Exaggerated'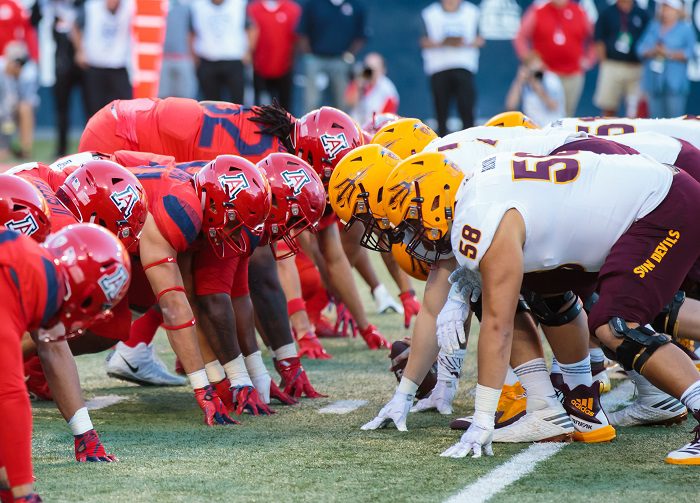 There have been multiple reports about the Big 12 looking to make additions to their conference via the Pac-12, but nothing has come to fruition as both conferences have held status quo since USC and UCLA dropped a bomb on the college football world.
There have been four teams rumored to be involved in talks to join the Big 12: Arizona, Arizona State, Utah, and Colorado. While nothing has been confirmed yet, there is strong speculation that those schools might be headed to the Big 12 after the conferences decided that a merger was no longer an option.
Well, according to Arizona State athletic director Ray Anderson, its time to pump the brakes on the Big 12 talk. In an exclusive interview with the Arizona Republic (paid content), Anderson had this to say about the Big 12 defection rumors.
Now, this could be a bit of posturing from the Sun Devils' AD, or it could be true and all of this Big 12 speculation could be nothing more than just that. However, when there is smoke there is typically fire and there sure has been a lot of smoke coming from out west. It's just a matter of time before we know what is real and what is not.