Big 12 News
College GameDay to Host Thursday Edition at Backyard Brawl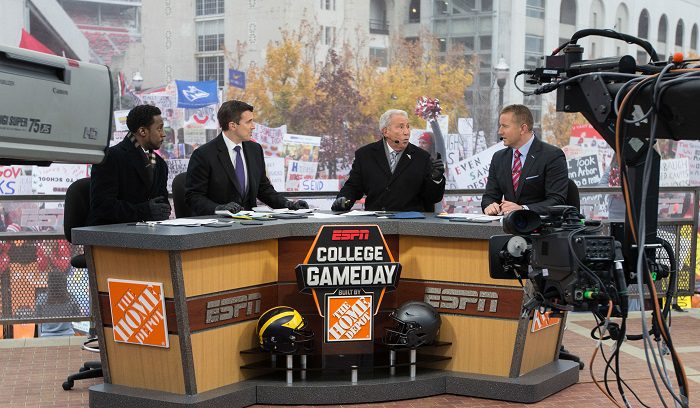 The 2022 College Football season will kickoff in less than 40 days, which means all the things that we love about the sport are about to be back.
Cooler weather, back porch barbeque, and those special Saturdays are just right around the corner, and if you are a crazed college football fan like myself, that is welcome news.
Another part of the pageantry of the sport is College Gameday, and waking up to see what the panel has to say about your favorite team or your bitter rival.
To begin the 2022 season, College Gameday will host a special Thursday edition of the show ahead of the "Backyard Brawl" between West Virginia and Pittsburgh on September 1.
Typically, the College Gameday show is a three-hour pregame show that is aired on Saturday morning, but they are making an exception for this matchup. The crew will be live inside Acrisure Stadium (Formally known as Heinz Field) ahead of kickoff (7:00 p.m. ET on ESPN) and will rejoin the broadcast at halftime.
Following the game, College Gameday will head to Columbus, Ohio for Week 1 where the Ohio State Buckeyes will host the Notre Dame Fighting Irish.
The Backyard Brawl has been played 104 times with Pitt currently holding a 61-40-3, but the Montaineers have won seven of the last ten meetings, the last one of which was played in 2011.