Big 12 News
Kansas State Athletics Has Record-Setting Fundraising Year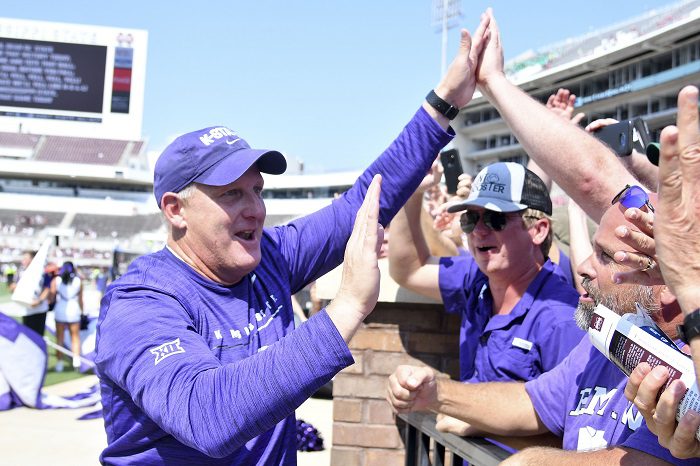 According to a press release on K-State's official website, the Wildcats had a fantastic year with regards to fundraising.
In fact, they had a record-breaking year for the 2022 fiscal year, where the school totaled $58.9 million, $20.4 million of which was designated for the Ahearn Fund annual giving program, surpassing its previous record of $18.9 Million in the 2019 fiscal year.
The athletic department also received $42.6 million in cash donations, marking only the third time in history it has exceeded the $40 million mark.
"We are grateful for the loyalty and dedication of the K-State Family as we continue to provide the best academic and athletic experience for our student-athletes to compete in the classroom and for Big 12 Championships," Athletics Director Gene Taylor said in a press release.  "The support of our fans through ticket sales and Ahearn Fund gifts continue to be the lifeblood of our department, and their support is critical as we continue to enhance our programs." 
With Kansas State competing to become the premiere athletic department in the Big 12 once Oklahoma and Texas depart for the SEC, this is terrific news as funds are usually a limiting factor in college athletics. The generosity of K-State fans, alumni, and donors will certainly pay dividends in the near future of Wildcat athletics.