Trending Now
Tim Brando on Conference Realignment: 'The ACC is the Most Vulnerable'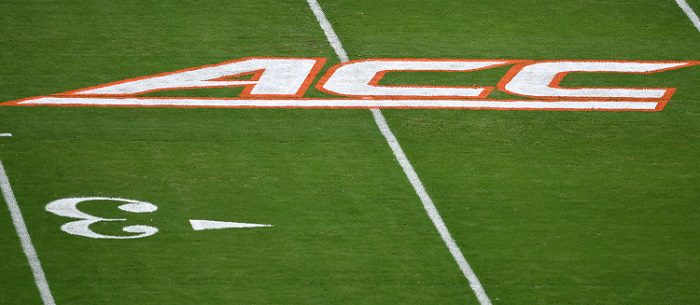 When it comes to straight shooters in college football media, few call it like it is like Tim Brando. Brando joined Pete Mundo's show this past week and when the topic of which conference is worst positioned in the wake of USC and UCLA moving to the Big Ten, Brando's answer wasn't in line with what many across college football have been saying, at least not publicly.
Brando said, "If you're asking me for a 1-2-3 order on [vulnerability of conferences outside the SEC and Big Ten], I would say the Big 12 is Number 1 in terms of its position and the Pac-12 probably Number 2 because they have a chance to hold on and the geography might favor them in terms of holding to together. The ACC, in my view, is the most vulnerable. They're holding on by a thread of the grant of rights, which is there until 2036. But their schools aren't making a lot, financially. And they've got to be thinking, 'What to do we do? Do we challenge it in court? Do we go ahead and make our move knowing that we're going to swallow a big amount of money in terms of buyout but after one year in the Big Ten or SEC or pay it off?' I don't know. But I think the ACC is the most vulnerable of the three."
When Mundo followed up asking about the Notre Dame connection potentially helping the ACC, "Notre Dame is not going to bail out the ACC. If that was going to happen, it would have happened now."
"I think there is a real chance there could be a mass exodus from the ACC. Clemson has got to be thinking, 'What in the world are we doing here?' We're not making 1/4th the money that Vanderbilt makes… if Clemson were to bolt, then UNC, Miami, Florida State… it would take a hiccup before they're gone to," Brando added.
He also showed sympathy for ACC commissioner Jim Phillips, who walked into the current conference contract situation.
No one has gone this in depth on the potential issues facing the ACC, as all of the focus has remained on the Pac-12 viability to continue on as a conference, for obvious reasons.
But if it is the ACC that is hanging on by a thread in this next round of realignment, whenever that might come, just know that the writing on the wall was there, and Tim Brando was one of the first voices to point out the potentially serious problems facing the league.
If you want to listen to the entire interview with Brando, check it out below.