Big 12 News
TCU Football Coach Sonny Dykes Favors Eight-Game Big 12 Conference Schedule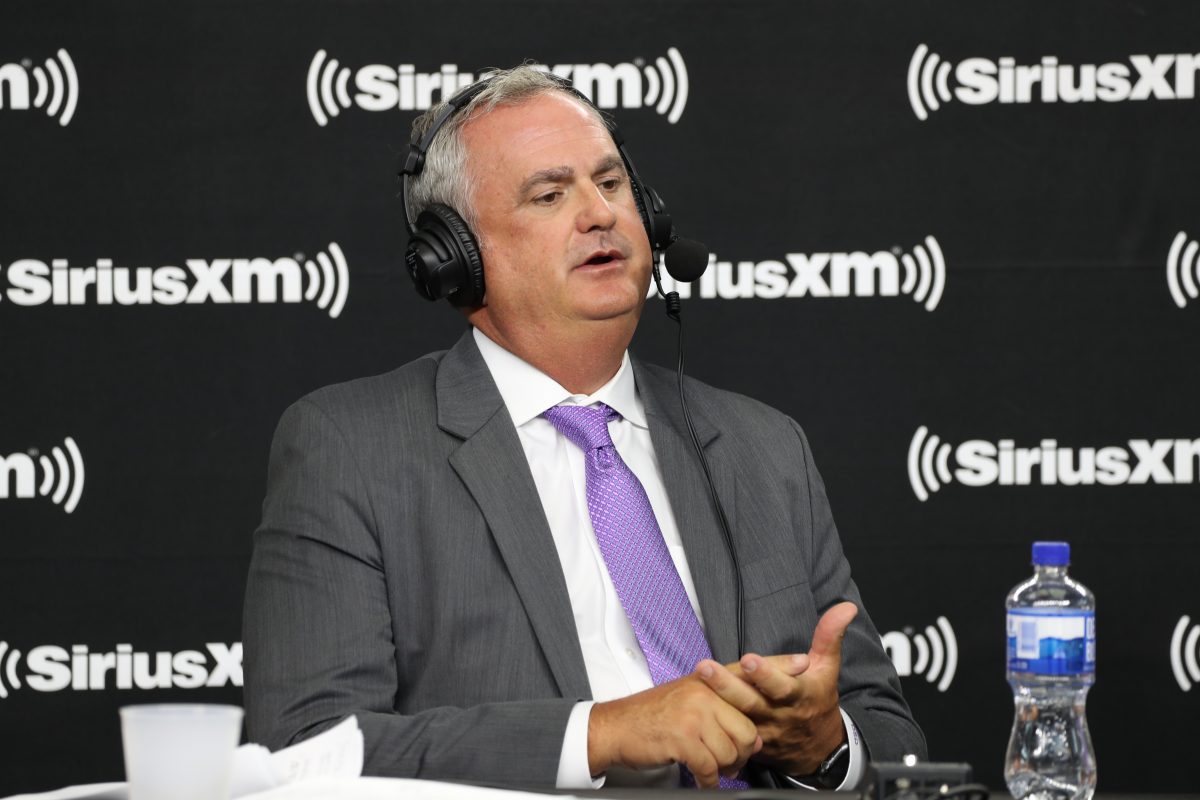 Count TCU head coach Sonny Dykes in the eight-game camp when it comes to determining how many league games the Big 12 should play in 2023 and beyond.
Dykes was asked the question during Big 12 Media Days and he made the case for eight games as a way of giving teams more flexibility when it comes to their non-conference scheduling.
Right now, current Big 12 members have built three-game non-conference slates based on a nine-game league schedule. Three of the teams that are joining the Big 12 next season — Cincinnati, Houston and UCF — play eight-game league slates. BYU is an independent and will have to work through the contracts it has already signed in the coming years.
Dykes said his case is based in part on his time as a Texas Tech assistant coach under Mike Leach, when the Big 12 had 12 teams and the league played an eight-game conference schedule.
"If you're having an eight-game conference schedule, to me, you can build in some more flexibility," Dykes said. "You can do some more home-and-homes, that kind of stuff. So I think all those things are yet to be determined, you know, with the league and where it's headed and all that. I don't think they've answered those questions yet. I don't think we know that."
TCU is coming off a 2021 in which it went 5-7 overall and 3-6 in Big 12 action. The Horned Frogs were one of the worst defenses in the Big 12, finishing eighth or worse in points allowed, rushing yards allowed, passing yards allowed and total yards allowed. At midseason, the Horned Frogs and head coach Gary Patterson parted ways, with Patterson finishing with an overall record of 181-79 in more than 20 years at the helm. Jerry Kill was the interim head coach and then took the head-coaching job at New Mexico State.
The Horned Frogs hired Dykes away from SMU to take over the program. Dykes, the son of former Texas Tech head coach Spike Dykes, went to work to remake the program after infusing the Horned Frogs' cross-town rival Mustangs with some much-needed energy.
Dykes inherits a program with 14 returning starters and a brewing battle at quarterback between two holdovers in Max Duggan and Chandler Morris. TCU returns two of the league's top wide receivers in Taye Barber and Quentin Johnston, along with a quality experienced linebacker in Dee Winters.
TCU also lost players to graduation and the transfer portal, including their best pass rusher, Ochaun Mathis, who transferred to Nebraska, and running back Zach Evans, who transferred to Ole Miss.
You can find Matthew Postins on Twitter @PostinsPostcard.