Baylor Bears
Big 12 Football: Trap Game for Each Team in 2022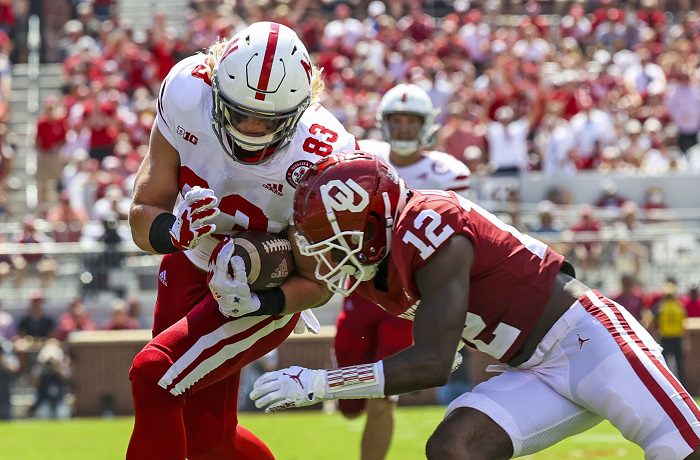 The 2022 college football season is right around the corner as we close out the month of July, the last month without college football until February.
As teams around the country gear up for fall camp, it is natural to look forward at what each squad has coming up this year on the schedule.
Sure, there are games on the docket that immediately jump out as potential pitfalls, like Alabama coming to Austin or the annual Bedlam matchup in Norman this year, but what about the games that fans, and even teams, tend to overlook.
Here is the "Trap Game" for each Big 12 team's 2022 schedule.
Baylor Bears
Trap Game: @ West Virginia, October 13 (Thursday)
This one has "trap game" written all over it as the Bears will be coming off a BYE week and heading into a Thursday night game at Milan Puskar Stadium in Morgantown, West Virginia. 12 days prior to this matchup, Baylor will have faced the Oklahoma State Cowboys at home, a rematch of the 2021 Big 12 Championship and one that will likely have a lot of emotions. West Virginia will also be coming off a BYE week after taking on the Texas Longhorns in Austin, so this could be a sloppy Thursday night battle.
Iowa State Cyclones
Trap Game: @ Texas, October 15
Iowa State sent the Longhorns home last year after a 30-7 drudging in Ames that sparked this reaction (NSFW) from DL coach Bo Davis. You think this game won't be on the Longhorns' minds? Plus, with the additions that Texas has seen offensively this season, the Longhorns offense will be humming by this point. Iowa State comes into this game after hosting Kansas State and before a BYE week and if the Cyclones aren't prepared for a motivated Longhorns team, it could cost them a game in the Big 12 standings.
Kansas Jayhawks
Trap Game: vs. Duke, September 24
The Jayhawks are hoping to add to their win total in 2021 when they went 2-10 and beating the Duke Blue Devils is a must if they hope to do that. The problem is, Kansas will go to Houston the week before, and the Cougars might be the best Group of Five team in the country in 2022. Kansas dropped a game to the Blue Devils last season, losing 52-33, but KU will need to exact revenge if they hope to seize momentum early in Year 2 under Lance Leipold.
Kansas State Wildcats
Trap Game: vs. Texas Tech, October 1
Kansas State comes into the year as a dark horse contender for the Big 12, but must get through a tough October in order to stay in the hunt. The Wildcats travel to Norman on September 24, which could be their toughest game of the year, and then hosts Texas Tech before heading to Ames to take on Iowa State. Texas Tech could be a riser this season in the Big 12 and having them sandwiched between a trip to Norman and Farmageddon could be tricky for K-State.
Oklahoma Sooners
Trap Game: @ Nebraska, September 17
The Nebraska Cornhuskers gave Oklahoma all they could handle last season in Norman, and now the Sooners will head to Lincoln, Nebraska under first-year head coach Brent Venables for the Sooners biggest non-conference road game since Ohio State in 2017. Nebraska quarterback Casey Thompson threw for five touchdowns against the Sooners last year in a Longhorns uniform and will look to get even with OU behind a home crowd of 90,000 in Memorial Stadium.
Oklahoma State
Trap Game: vs. Central Michigan, September 1 (Thursday)
This is not a joke Oklahoma State fans, the Chippewas are a dangerous team coming off a 9-4 season and could be a thorn for Mike Gundy's squad again in 2022. Lew Nichols III returns after leading the nation in rushing yards in 2021 with 1,848 yards and 16 touchdowns and 341 carries, while Daniel Richardson returns at quarterback along with 11 other starters, including seven on offense. The Cowboys are clearly the better team, but they'd be better off not leaving this one to the referees.
TCU Horned Frogs
Trap Game: @ SMU, September 24
Yes, "trap games" are those that teams tend to overlook on the schedule, and it would be insane to think that TCU would overlook SMU and the Battle for the Iron Skillet. However, this is a tricky situation for Sonny Dykes and company, because Oklahoma waits the very next week. This will be an emotional game for both TCU and SMU fans after the events of the last offseason. With Dykes and his staff switching sidelines in this rivalry, coupled with the Sooners lurking, a letdown for the Horned Frogs would not be surprising.
Texas Longhorns
Trap Game: @ Texas Tech, September 24
Last year, Steve Sarkisian and the Longhorns steamrolled Texas Tech to the tune of 70-35 in a game that saw TTU starting quarterback Tyler Shough go down with a broken collarbone. Fast forward a year and the Red Raiders are rolling on the recruiting trail and have plenty of momentum heading into 2022 under new head coach Joey McGuire. Texas has four games at home to start off the year, and this trip to Lubbock will be the first road-trip for freshman QB Quinn Ewers. If this game gets the evening television window, buckle up.
Texas Tech Red Raiders
Trap Game: vs. Houston, September 10
The Houston Cougars will be one of the best Group of Five teams in the country in 2022 and getting them in Week 2 will be a tough test for Joey McGuire and the Red Raiders. With ACC-Contender NC State and Texas on the docket afterwards, it would be easy to look ahead of the Cougars, but that would be unwise. Houston is more than capable of taking down the Red Raiders and a slip-up could put TTU in a not-so-crazy scenario where they start 1-5 with a difficult schedule.
West Virginia Mountaineers
Trap Game: vs. Kansas, September 10
Yes, Kansas. West Virginia has had a countdown for the Backyard Brawl going for sometime now, and that atmosphere will be electric with College Gameday making an appearance to open up the year. Then, nine days later, the Mountaineers have to come back home and take on Kansas. The Jayhawks have quietly put together a better roster this offseason and are looking to build off a 2-10 campaign in which they finished the year playing as well as they have in years. Overlook Kansas and the Jayhawks might just bebop back to Lawrence with their second-ever win over West Virginia.