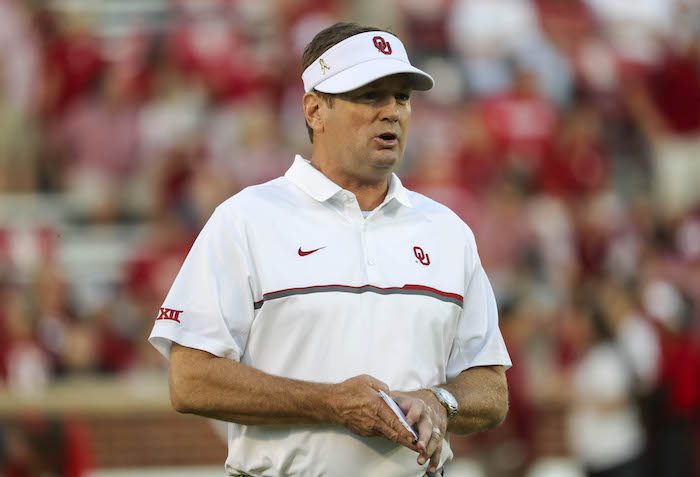 It seems that Oklahoma legendary coach Bob Stoops just can't step completely away from the game as he will be on the sidelines once again as a coach in the XFL.
In 2020, Stoops held a similar title as the head coach of the Dallas Renegades, where he coached five games before COVID-19 ended the season prematurely.
Stoops return to the XFL was an easy decision, and something he is excited about being a part of once again.
"These players are really fun to work with," Stoops said, according to USA Today. "They're really smart, they pick up football really fast. 
"It was an easy decision to do it again."
In the last 12 months, Stoops has been on a rollercoaster of sorts as his Sooners were in a precarious situation with the sudden exit of his successor, Lincoln Riley.
In an act of love for the program, Stoops thrust himself back into the college landscape as an interim coach for OU while they led a search to find their next head coach. Eventually the Sooners grabbed Brent Venables, often referred to as the fifth Stoops brother, and Stoops could re-retire from college football.
Now, don't mistake Stoops' eagerness to coach in the XFL as an open door for him to go to the NFL.
"I don't have an NFL background, and I enjoyed the heck out of what I did for 18 years at OU," he said. "When I stepped away I wanted my own time.
"I'm just at a point where that doesn't interest me. I don't need it and if you're going to be in that position you better need it bad."